Elena Aragon

November 8, 2012
The Whitman swim teams opened the 2012-13 Northwest Conference season at the Louise and Paul Harvey Pool with dominant victories in dual meets over Linfield College and Willamette University. Both the men's and women's teams defeated Linfield in the Friday meet, with a men's score of 140-62 and...
Tags: Barton, Chang, chapman, Collins, Dyer, Graham, Greff, Hlebasko, Issue 10, Linfield College, Mering, Pilarowski, Roehrig, Skach, Sollom-Brotherton, SPORTS, Starr, Swimming, Tinseth, varsity, Wechter, Whitman College Varsity Athletics, Whitman Men's Swimming, Whitman Swimming, Whitman Women's Swimming, Wilamette University, Win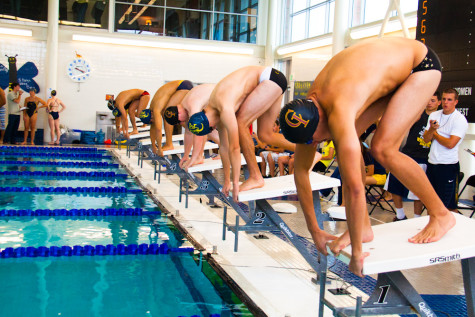 maddybell

October 20, 2011
With 16 broken records from last season's Northwest Conference  Championships alone, the Whitman swim team has an impressive precedent of success to meet. However, the 2011-2012 season shows a lot of promise, with an emphasis on excellent technique and a crop of quick first-years boosting team talent....
Tags: Bendix, Blomme, College of Idaho, Collins, Gottleib, issue 7, Mahoney, nwc, Roehrig, STL, Tackman, Whitman athletics, Whitman Swimming
Loading ...
Trinity University (Texas)

5

Feb 16 /