Rina Cakrani, Columnist

October 27, 2016
 Why is it so hard to love ourselves? One of the things that surprised and concerned me the most during the Gender & Sexuality Workshop was when more than half of people in Jewett (the biggest residence hall at Whitman) admitted to having had or still having an eating disorder. This makes me think of ...
Alya Bohr, Columnist

November 19, 2015
Where comparison stops, true characters begin. Life begins.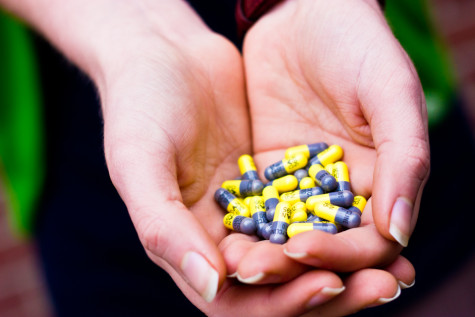 Shelly Le

February 23, 2012
Scholastic pressure at Whitman can be tremendous, especially as midterms approach and the end of the semester looms ahead. Some students turn to using Adderall without a prescription to help them manage their heavy workload. "I didn't feel compelled to take it, but I did have an all-nighter in front...
Tags: Academic Resource Center, Adderall, Alcohol, alcohol and drug use, ARC, Drug Use, Drugs, End of Semester, Finals, Issue 5, Juli Dunn, Midterms, National Public Radio, Non-Presciption, NPR, Oxycodone, perfection, Prescription abuse, Prescription drug abuse, Prescription Drugs, Ritalin, stress, study pressure, Study-enhancement, Vicodin, Whitman, Whitman Drug Use, Whitman students, Workload
Loading ...
Trinity University (Texas)

5

Feb 16 /