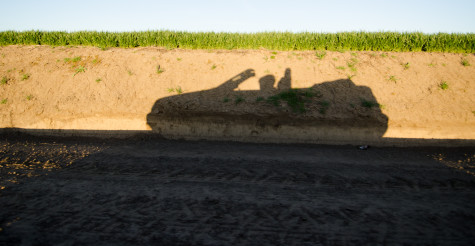 April 4, 2013
Whether it's a ride to the airport or a weekend Portland getaway, accessibility to a car would give spice to the small-town Walla Walla life. Even though Whitman is a reputedly isolated college, it remains behind the increasingly popular trend of campus Zipcars. However, after three years of discussion,...
November 17, 2011
Men's soccer First Team Leland Matthaeus '13, Forward Redmond, Wash. 4 goals (1 GW), 3 assists (11 points) 3rd in NWC in total shots (41), 5th in NWC in shots on goal (19) 16-13 Honorable Mention in 2010 Second Team Cooper Schumacher '14, Defense Seattle, Wash. 5 goals (3 ...
Tags: Aschenbrenner, Brewer, Davis, Flannery, Freedman, Hasson, Hughes, Issue 11, Matthaeus, Men's Soccer, Mirman, nielson, NWC All-Conference teams, NWC Student-Athlete of the Week, Percival, Perkins, Rudd, Schumacher, Shober, Sing, SPORTS, Swan, Tsuji, Whitman College Varsity Athletics, Whitman College varsity soccer, Whitman College varsity volleyball, Women's Soccer, women's volleyball
Loading ...
SPORTS SCORES
Wednesday, September 25

Women's Soccer

Whitman College 3 - Whitworth 2

Wednesday, September 25

Volleyball

Whitman College 0 - Whitworth 3

Sunday, September 22

Mens Soccer

Whitman College 5 - Linfield 0

Saturday, February 16

Women's Basketball

Whitman College 73 - PLU 62

Saturday, February 16

Women's Tennis

Whitman College 4 - Trinity University (Texas) 5

Saturday, February 16

Men's Tennis

Whitman College 1 - Boise State University 6

Saturday, February 16

Basketball

Whitman College 96 - PLU 78

Saturday, October 6

Volleyball

Whitman College 1 - Linfield 3

Saturday, October 6

Mens Soccer

Whitman College 2 - 1

Sunday, April 16

Men's tennis

Whitman College 8 - Pacific University 1