Eleanor Matson, Staff Reporter

November 29, 2016
Three weeks ago, the Associated Students of Whitman College (ASWC) passed a new resolution Title IX investigations and convictions notated on students' transcripts. This move is in part an effort to increase accountability in the Title IX process and to prevent students from easily transferring to other univ...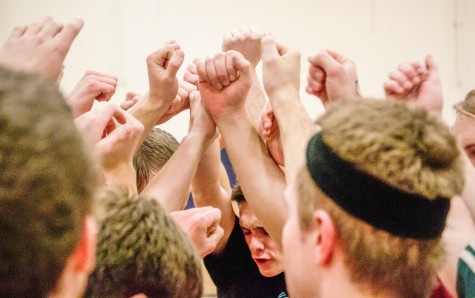 Tristan Gavin

February 27, 2013
After graduating several key seniors last year, the Whitman men's ultimate Frisbee team, the Sweets, did not get an invitation to the power-packed Stanford Invite, a Bay Area tournament held yearly to showcase the best teams in the country. Although their personnel losses led the Sweets to be overlooked...
Tags: D-I USA Ultimate Nationals, Eddie Hill, ego, Hodags, invitational, Issue 6, Jacob Janin, Las Positas, Nathan Sany, NexGen, Occidental College, Peter Burrows, Russell Arkin, skyd magazine, stanford invite, Stanford Open, Sweets, Tuff, UC Santa Cruz, Ultimate Frisbee, University of Oregon, University of Wisconson, Victoria
Loading ...
Trinity University (Texas)

5

Feb 16 /