November 4, 2010

Filed under Columnists, OPINION
The public's assessment of the accuracy of news stories hit a two decade low in 2009 according to Pew Center research. A meager 29 percent of Americans think that news organizations generally get the facts straight, while 63 percent think that stories are often inaccurate. While the Pew Center data suggests...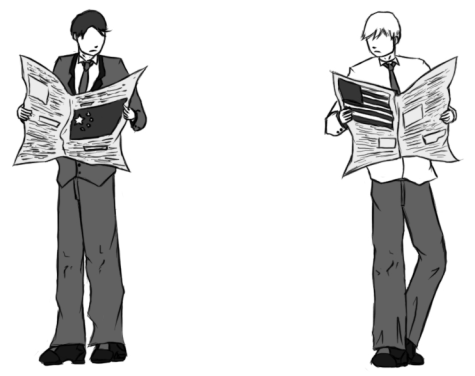 December 7, 2009

Filed under Opinion Highlight
I applied to be a columnist mainly to explore how it feels to work with an American college newspaper. But a  comparison of The Pioneer and The STU Journal, Shantou University's newspaper where I worked for my first two university  years as a student reporter, needs more than the  columnist ex...
Loading ...
SPORTS SCORES
Saturday, February 16

Women's Basketball

Whitman College 73 - PLU 62

Saturday, February 16

Women's Tennis

Whitman College 4 - Trinity University (Texas) 5

Saturday, February 16

Men's Tennis

Whitman College 1 - Boise State University 6

Saturday, February 16

Basketball

Whitman College 96 - PLU 78

Saturday, October 6

Volleyball

Whitman College 1 - Linfield 3

Saturday, October 6

Mens Soccer

Whitman College 2 - 1

Sunday, April 16

Men's tennis

Whitman College 8 - Pacific University 1

Saturday, April 15

Men's tennis

Whitman College 9 - George Fox University 0

Saturday, April 15

Baseball

Whitman College 1 - Linfield 4

Saturday, April 15

Baseball

Whitman College 2 - Linfield 7