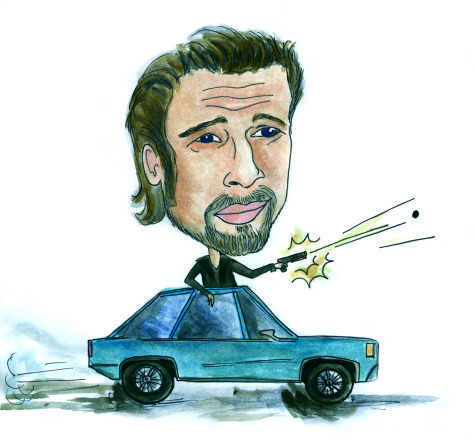 Nathan Fisher

December 6, 2012
For my last review of the semester I wanted to go out with a bang, so I mistakenly picked Brad Pitt's new movie, "Killing Them Softly." Unfortunately, my "Ocean's Eleven" star couldn't save the film, and I'm left closing out the semester with a dud. "Killing Them Softly" is a slow-paced crime drama with spurts ...
Tags: 2008, bang, barack, booze, Brad Pitt, bush, card, dud, Economics, Film, Fisher, game, hobbit, Issue 13, james gandolfini, killing them softly, mafia, mickey, mob, movie, Nathan, Obama, oceans eleven, poker, President, ray liotta, Review, richard jenkins, united states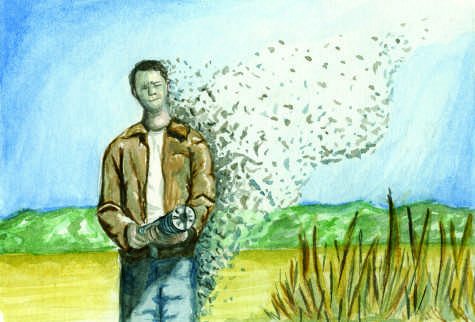 Nathan Fisher

October 4, 2012
Returning to two-dimensional viewing this week, I just couldn't resist seeing another bloody, violent movie set in the future. "Looper," a sci-fi action thriller, takes the time travel premise in "Terminator" and "Back to the Future" and spins a mind-bending thriller that hits a home run. "Looper" opens in the year 2044 with Joe (Joseph Gordon-Levitt), a looper,...
Tags: 2001, arnold, blood, bruce willis, california, critic, emily blunt, Film, Fisher, future, genre, HAL, identification, Issue 5, jeff daniels, joe, joseph gordon-levitt, kooper, looper, mob, moral, movie, Murder, Mystery, Nathan, phone book, Review, sarah connor, schwarzenegger, sci-fi, siri, space odyssey, telekinesis, terminator, thriller, time travel, twists, violent
Loading ...
Trinity University (Texas)

5

Feb 16 /