Alissa Antilla, Feature Reporter

April 13, 2017
It's easy to see prisons as an anomaly in our cute and charming Walla Walla. The state penitentiary can easily just be a set of bright lights you see while driving to the wheat fields, while the Two Rivers Correctional Institution and Eastern Oregon Correctional Institution are unheard of for many...
Tags: Alissa Antilla, Chloe Holaso, Eastern Oregon Correctional Institution, Heather Hayes, Jessica Cerullo, Kimberly Taylor, mira skladany, Mitch Clearfield, Open Hearts Open Minds, pen, penitentiary, prison, Sonja Aikens, Two Rivers Correctional Institution, Walla Walla, Walla Walla Dharma Sangha, Washington State Penitentiary, Whitman College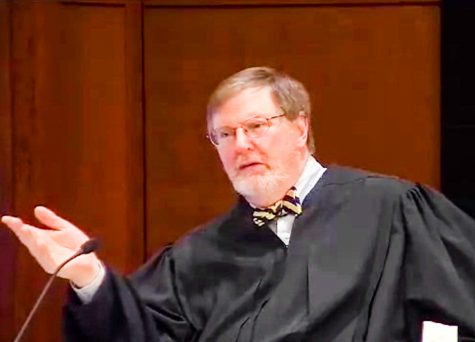 Andrew Schwartz, News Editor

February 8, 2017
The Federal Judge who temporarily blocked President's Trump's controversial immigration ban is a Whitman graduate, with deep ties to the Whitman community. Judge James Robart '69 made international news last week for his ruling on a lawsuit filed by Washington State Attorney General Bob Ferguson. Judge Robart served on the Board of Trustees from 1999-2012 and was Chair of the ...
Loading ...
Trinity University (Texas)

5

Feb 16 /