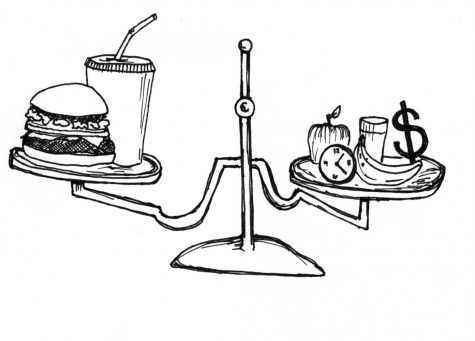 Harry Kelso, Opinion Columnist

October 9, 2017
The average person knows that fast food is unhealthy, but there doesn't seem to be any viable solution, at least not yet. A stroll through town or a scroll through Google reveals just how many fast food restaurants there are in Walla Walla. Their presence in our life is as saturated as the fat they...
Chris Hankin, News Editor

March 9, 2017
In November of 2016, Washington State voters approved Initiative 1433 to increase the state minimum wage from $9.47 to $13.50 by 2020. The gradual transition began January 1, 2017 when the minimum wage increased to $11 per hour. Businesses and budgets across the state have been scrambling to adjust to the...
Loading ...
SPORTS SCORES
Wednesday, September 25

Whitman College 3 - Whitworth 2

Wednesday, September 25

Whitman College 0 - Whitworth 3

Sunday, September 22

Whitman College 5 - Linfield 0

Saturday, February 16

Whitman College 96 - PLU 78

Saturday, February 16

Whitman College 73 - PLU 62

Saturday, February 16

Whitman College 4 - Trinity University (Texas) 5

Saturday, February 16

Whitman College 1 - Boise State University 6

Saturday, October 6

Whitman College 1 - Linfield 3

Saturday, October 6

Whitman College 2 - 1

Sunday, April 16

Whitman College 8 - Pacific University 1

Saturday, April 15

Whitman College 1 - Linfield 4

Saturday, April 15

Whitman College 15 - Linfield 5