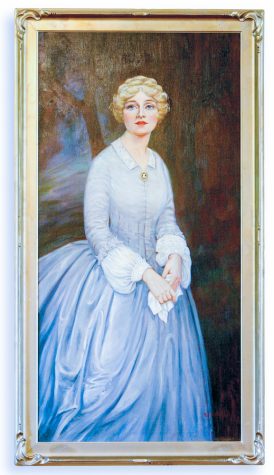 Kate Grumbles, News Reporter

February 1, 2018
On October 9, 2017, recognized nationally as Columbus Day and unofficially as Indigenous People's day, the portrait of Narcissa Whitman hanging in the Great Hall of Prentiss was defaced and the hands on the statue of Marcus Whitman were painted red. This past Friday, students, faculty and staff gathered...
Nathan Fisher

February 16, 2012
My 16 year-old sister suckered me into seeing "The Vow" on Friday night by saying Channing Tatum was an 100 percent better actor than Ryan Reynolds and Taylor Lautner.  In honor of Valentine's Day, I forced myself to see this amnesic chick flick. Though totally predictable, cutesy and not great, I enjoyed...
Tags: channing tatum, coma, Fisher, Issue 4, love, lovebirds, marriage, memory, movie, Nathan, popcorn, rachael mcadams, Review, safe house, the vow, theater, Valentine's Day
Loading ...
Trinity University (Texas)

5

Feb 16 /