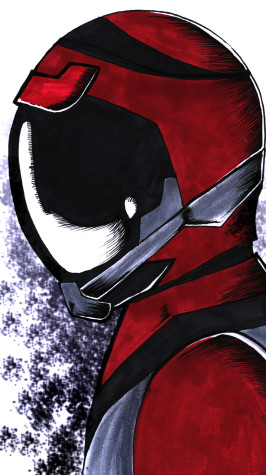 Nathan Fisher

November 7, 2013
When it comes to movies, I pride myself on being on top of what's new and what's coming out soon. This week, however, I lost track of the Hollywood hype regarding the release of the movie adaptation of Orson Scott Card's classic young adult book from the 1980s, "Ender's Game." Naively, I went to see the movie an...
Tags: abigail breslin, adaptation, alien, asa butterfield, ben kingsley, Book, ender's game, Fisher, harrison ford, homophobia, illustration, invasion, Issue 9, little miss sunshine, Lya Hernandez, movie, Nathan, orson scott card, Review, same sex marriage, same-sex rights, the help, theater, viola davis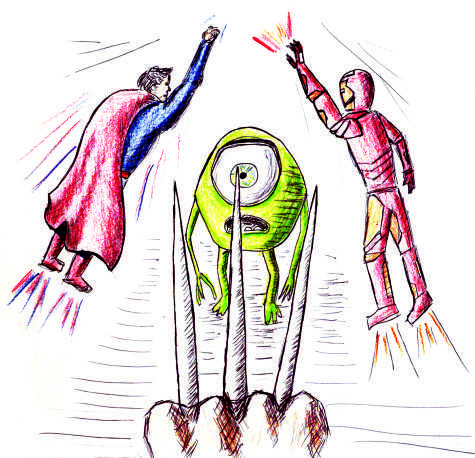 Nathan Fisher

May 2, 2013
Sun's out, shorts on, jacket ditched, finals looming and summer vacation with lots of time for movies is just around the corner. New releases coming out this summer thankfully seem interesting and filled with huge explosions and a few laughs. Here's a brief list of the movies that have caught my eye to ...
Tags: 3, 300, avengers, blockbuster, buffy, buffy the vampire slayer, chevy chase, cool, despicable me, despicable me 2, eclectic, elysium, Finals, firefly, Fisher, grown ups, hangover, hangover part 3, hollywood, hour, innovative, installment, internship, iron man, Issue 13, Jesse Eisenberg, joss whedon, juno, kick ass, little miss sunshine, lone ranger, man of steal, mark ruffalo, michael caine, mole, money, monsters inc, monsters university, morgan freeman, movie, much ado about nothing, Mystery, Nathan, now you see me, Play, prequel, reboot, retread, sequel, shakespeare, smurfs, spring break, star trek, Summer, sunshine, super man, theater, unoriginal, vacation, way way back, wolverine, woody harrelson, world war z
Loading ...
SPORTS SCORES
Wednesday, September 25

Whitman College 3 - Whitworth 2

Wednesday, September 25

Whitman College 0 - Whitworth 3

Sunday, September 22

Whitman College 5 - Linfield 0

Saturday, February 16

Whitman College 96 - PLU 78

Saturday, February 16

Whitman College 73 - PLU 62

Saturday, February 16

Whitman College 4 - Trinity University (Texas) 5

Saturday, February 16

Whitman College 1 - Boise State University 6

Saturday, October 6

Whitman College 1 - Linfield 3

Saturday, October 6

Whitman College 2 - 1

Sunday, April 16

Whitman College 8 - Pacific University 1

Saturday, April 15

Whitman College 1 - Linfield 4

Saturday, April 15

Whitman College 15 - Linfield 5