Paul Apostolidis, Shampa Biswas, Julie Charlip, Andrea Dobson, Timothy Kaufman-Osborn, Leena Knight, Thomas Knight, Bruce Magnusson, Gaurav Majumdar, Matthew Reynolds, Elyse Semerdjian, Jonathan Walters

December 7, 2017
In a forceful display of coordinated institutional authority, the November 16, 2017, issue of The Wire included an op-ed essay co-written by Whitman's Chair of the Faculty, the Vice President for Enrollment and Communications, the Vice President for Diversity and Inclusion, the Vice President for ...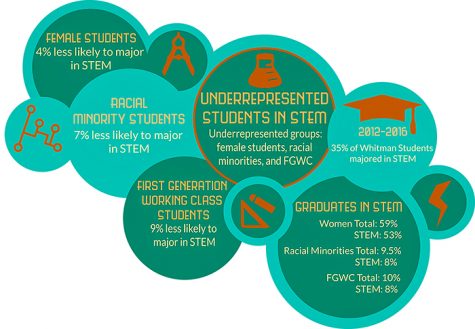 Georgia Lyon and Contributed reporting by Marra Clay

October 27, 2016
Whitman grapples with underrepresentation in sciences, math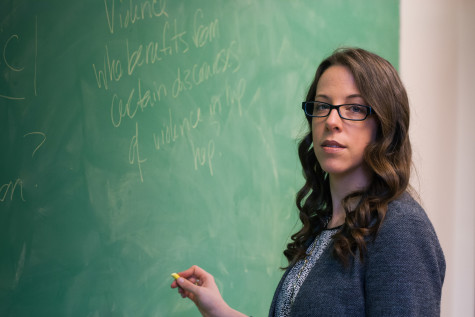 Helen Angell

April 1, 2014
In the 2013-2014 academic year, 45 percent of the Whitman faculty are female, but women make up only 36 percent of Whitman's tenured professors. The first female professor to achieve tenure was an astronomy professor in 1972. The number of female tenured professors has grown steadily since the '70s, b...