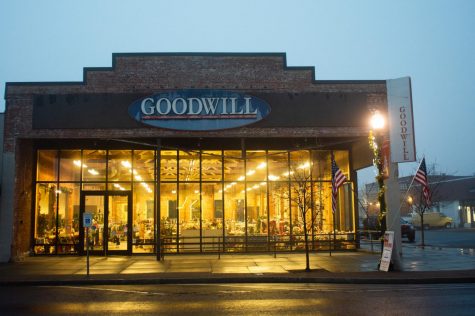 Kate Grumbles, News Editor

December 10, 2019
The Goodwill currently located in downtown Walla Walla, on the corner of Spokane St. and Alder St., will be moving to College Place and opening in the spring of 2021. Goodwill Industries of the Columbia, the larger organization that owns Walla Walla Goodwill, recently purchased a three-acre parcel...
Alissa Antilla, Feature Reporter

April 13, 2017
It's easy to see prisons as an anomaly in our cute and charming Walla Walla. The state penitentiary can easily just be a set of bright lights you see while driving to the wheat fields, while the Two Rivers Correctional Institution and Eastern Oregon Correctional Institution are unheard of for many...
Tags: Alissa Antilla, Chloe Holaso, Eastern Oregon Correctional Institution, Heather Hayes, Jessica Cerullo, Kimberly Taylor, mira skladany, Mitch Clearfield, Open Hearts Open Minds, pen, penitentiary, prison, Sonja Aikens, Two Rivers Correctional Institution, Walla Walla, Walla Walla Dharma Sangha, Washington State Penitentiary, Whitman College
Loading ...
Trinity University (Texas)

5

Feb 16 /