Pamela London

February 28, 2012
Two of the most successful seasons in the history of Whitman basketball came to an abrupt end Thursday night in the opening round of the Northwest Conference tournament. Both the men's and the women's teams finished the season in third place and hit the road to open up tournament play. Both teams...
Tags: Alvarez, Anderegg, Bridgeland, Ferenz, forge, George Fox University, Jenele Peterson, Kelly Peterson, Keyes, Lewis & Clark College, Michaels, NCAA tournament, northwest conference, NWC tournament, Raher, shaw, University of Puget Sound, Whitman Men's Basketball, Whitman Sports Blog, Whitman Varsity Athletics, Whitman Women's Basketball, Whitworth University, Wright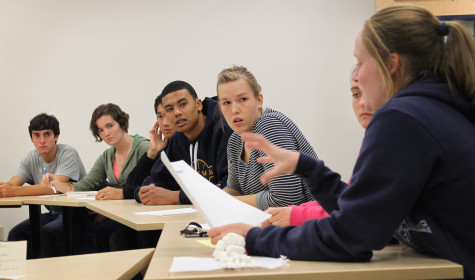 Pamela London

October 7, 2010
If you've ever come out to the Whitman Athletic Complex for a women's soccer game and seen a group of guys in nice clothes hanging out on the sidelines, don't be alarmed: they're not all dressed up with no place to go. These are the Whitman men's basketball players coming out to support their "buddy team," women's soccer, as part of the varsity athlete co...
Loading ...
Trinity University (Texas)

5

Feb 16 /