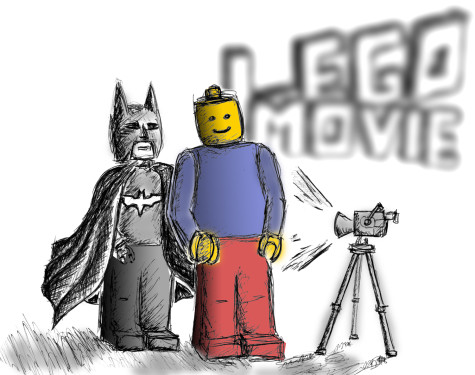 Nathan Fisher

February 13, 2014
Even though my bedroom at home is filled with my years of Lego projects, the trailers for "The Lego Movie" seemed dull and boring. When a couple of buddies and I were searching for a movie to see on Friday, we were shocked to see that "The Lego Movie" was rated at 97 percent on Rotten Tomatoes. Noth...
Tags: animation, anthony daniels, billy dee williams, Business, c3po, channing tatum, charlie day, chriss pratt, elizabeth banks, evil, Fisher, Friday, illustration, Issue 3, issue3, jonah hill, lando, lego, lego company, lego movie, Liam Neeson, Luke Hampton, morgan freeman, movie, Nathan, pio, Pioneer, rom com, romcom, rotten tomatoes, shaq, shaquille o neil, tatertots, theater, will arnett, will ferrell
Nathan Fisher

February 23, 2012
February is my favorite month because my birthday is the 26th, and this year I get one of the best presents ever: the Oscars!  I have seen every movie nominated for best picture this year, but because I had to study a bit, I was unable to view enough movies in some categories to make a prediction.  So, drum roll please: Nathan's Part...
Tags: academy award picks, academy award predictions, artistoctavia spencer, berenice bejo, birthday, Brad Pitt, february 26, film reviews, Fisher, George Clooney, hugo, Issue 5, jean dujardin, jessica chatain, jonah hill, Max Von Sydow, movie, movie reviews, Muppets, Nathan, oscar picks, oscar predictions, the academy awards, the artist, the help, the oscars
Loading ...
Trinity University (Texas)

5

Feb 16 /