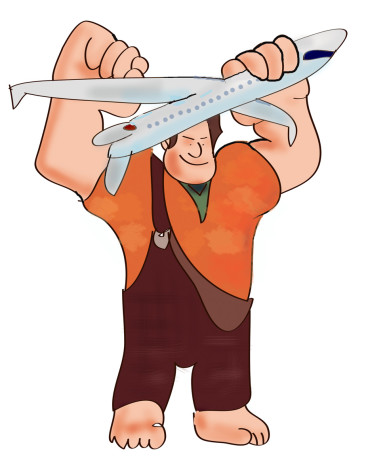 Nathan Fisher

November 8, 2012
Two new releases caught my eye this week, "Wreck-It Ralph" and "Flight," and because I thoroughly enjoyed both of these polar opposite movies, I'm writing a twofer this week. Enjoy! First up, "Wreck-It Ralph" is an animated kids' movie about video game characters in an arcade. After the gamers leave the arcade, the characters of each video game have their own lives and c...
Tags: Alcohol, animation, crash, Denzel Washington, don cheadle, Drugs, fis it felix, Fisher, flight, Humor, Issue 10, jack mcbrayer, jane lynch, john c riley, john goodman, jump, kids, moral, movie, Movies, Nathan, nudity, PG, pilot, R, Review, sarah silverman, sex, sugar rush, sully sullenberger, Thanksgiving, videogame, whip, wreck it ralph
Nathan Fisher

February 9, 2012
"The Artist" throws the recent onslaught of 3-D and "Avatar"-esque visual effects out the window, and returns to the era of black and white and silent movies. Yes, "The Artist" has no color, and the only sound is the noise of the background musical soundtrack.  The lack of high-tech special eff...
Loading ...
Trinity University (Texas)

5

Feb 16 /