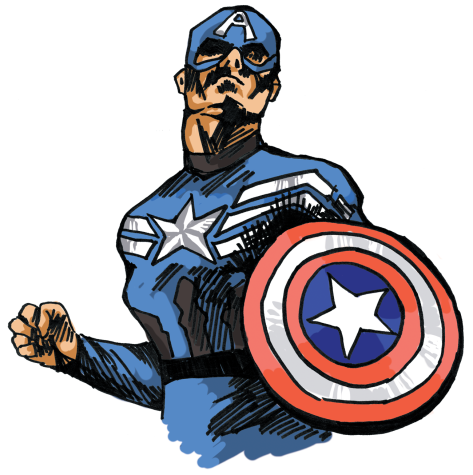 April 10, 2014
I've said it before, and I'll say it again: I love (good) superhero movies. Surprisingly, Marvel's recent installment, "Captain America:  The Winter Soldier" does not disappoint. After the Marvel superhero clan banded together in "The Avengers" and reminded us how awesome Thor, Iron Man, the Hulk and Captain America are, Marvel has not backed...
Tags: agents of shield, all is lost, anthony mackie, avengers, black widow, butch cassidy, captain america, explosive, falcon, Fisher, fun, hilk, illustration, iron man, kid, marvel, movie, Nathan, nick fury, old, Review, robert redford, rogers, samuel L. Jackson, scarlett johannson, sequel, shield, Sophie Cooper-Ellis, sundance, superhero, theater, THoR, TV, winter soldier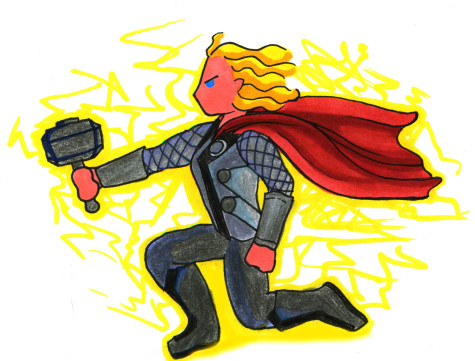 November 14, 2013
Think about the formula for some of the most successful movies in recent history: a little humor, maybe a touch of violence and throw in a superpower or two and I'm sold. Add in Marvel's magic and the whole world will line up to see the movie. This past week I donned my Avengers t-shirt and headed do...
Tags: avengers, chris hemsworth, damsel in distress, Dark, dark world, evil, fend, fight, Fisher, illustration, iron man, Issue 10, Loki, Lya Hernandez, marvel, marvel univers, movie, natalie portman, Nathan, nathan fisher, physics, power, Review, sequel, THoR, tom hiddleson, universe, women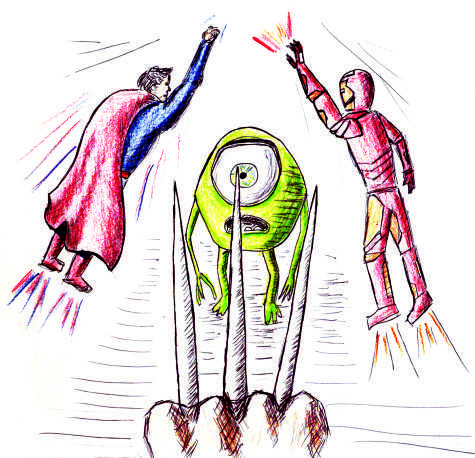 May 2, 2013
Sun's out, shorts on, jacket ditched, finals looming and summer vacation with lots of time for movies is just around the corner. New releases coming out this summer thankfully seem interesting and filled with huge explosions and a few laughs. Here's a brief list of the movies that have caught my eye to ...
Tags: 3, 300, avengers, blockbuster, buffy, buffy the vampire slayer, chevy chase, cool, despicable me, despicable me 2, eclectic, elysium, Finals, firefly, Fisher, grown ups, hangover, hangover part 3, hollywood, hour, innovative, installment, internship, iron man, Issue 13, Jesse Eisenberg, joss whedon, juno, kick ass, little miss sunshine, lone ranger, man of steal, mark ruffalo, michael caine, mole, money, monsters inc, monsters university, morgan freeman, movie, much ado about nothing, Mystery, Nathan, now you see me, Play, prequel, reboot, retread, sequel, shakespeare, smurfs, spring break, star trek, Summer, sunshine, super man, theater, unoriginal, vacation, way way back, wolverine, woody harrelson, world war z
Loading ...
SPORTS SCORES
Saturday, February 16

Women's Basketball

Whitman College 73 - PLU 62

Saturday, February 16

Women's Tennis

Whitman College 4 - Trinity University (Texas) 5

Saturday, February 16

Men's Tennis

Whitman College 1 - Boise State University 6

Saturday, February 16

Basketball

Whitman College 96 - PLU 78

Saturday, October 6

Volleyball

Whitman College 1 - Linfield 3

Saturday, October 6

Mens Soccer

Whitman College 2 - 1

Sunday, April 16

Men's tennis

Whitman College 8 - Pacific University 1

Saturday, April 15

Men's tennis

Whitman College 9 - George Fox University 0

Saturday, April 15

Baseball

Whitman College 1 - Linfield 4

Saturday, April 15

Baseball

Whitman College 2 - Linfield 7