Nathan Fisher

December 4, 2014
With Thanksgiving Break officially over, I can finally get into the holiday spirit by listening to Christmas music like the Drifters "I'm Dreaming of a White Christmas" or Bing Crosby crooning "I'll Be Home for Christmas" and watching my favorite holiday movies. Most people have movies they watch every...
Tags: alan rickman, Arthur Christmas, Bill Nighy, bing crosby, bob newhart, bruce willis, Christmas, christmas eve, clause, die hard, drifters, elf, Film, Fisher, grinch, hans gruber, Holiday, home alone, hugh grant, Hugh Laurie, its a wonderful life, James McAvoy, john mcclane, lethal weapon, love actually, miracle on 34th sctreet, movie, Muppets, Nathan, recommendation, Review, Santa, sequel, Thanksgiving, the santa clause, tim allen, tradtion, white christmas, will ferrell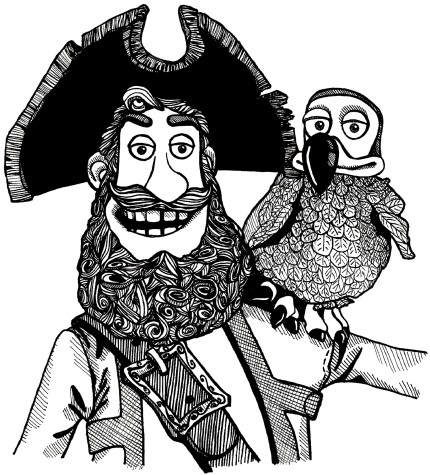 Nathan Fisher

May 3, 2012
After years of "maturing" and stretching way outside my comfort zone, this week I retreated back to my roots with the innocence of kids' movies. "The Pirates! Band of Misfits," a claymation wonder filled with clever wit and humor, was spot on. "The Pirates! Band of Misfits" chronicles the exp...
Tags: al roker, avengers, band, batman, brendan gleeson, chicken, dolores, Fisher, gromit, Harry Potter, hugh grant, Issue 13, jeremy piven, misfits, movie, Nathan, peter lord, Pirates, Review, run, selma hayek, Summer, tennant, umbridge, wallace
Loading ...
SPORTS SCORES
Wednesday, September 25

Whitman College 3 - Whitworth 2

Wednesday, September 25

Whitman College 0 - Whitworth 3

Sunday, September 22

Whitman College 5 - Linfield 0

Saturday, February 16

Whitman College 96 - PLU 78

Saturday, February 16

Whitman College 73 - PLU 62

Saturday, February 16

Whitman College 4 - Trinity University (Texas) 5

Saturday, February 16

Whitman College 1 - Boise State University 6

Saturday, October 6

Whitman College 1 - Linfield 3

Saturday, October 6

Whitman College 2 - 1

Sunday, April 16

Whitman College 8 - Pacific University 1

Saturday, April 15

Whitman College 1 - Linfield 4

Saturday, April 15

Whitman College 15 - Linfield 5