Eric Anderson, A&E Editor

December 1, 2016
Mixing the charms of its characters, an engaging narrative and grandiose visuals to strong effect, "Fantastic Beasts and Where to Find Them," a prequel to the "Harry Potter" franchise, is an uncommonly affable and whimsical film that has much to offer audiences. It is noticeably superior to ...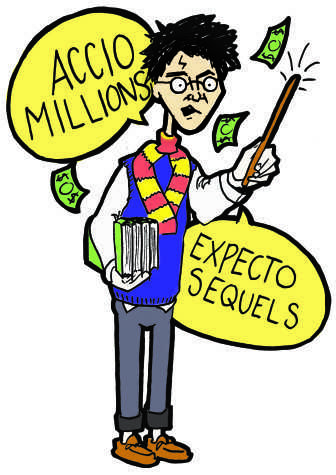 Nathan Fisher

September 26, 2013
"Harry Potter" is baaack!!!!! Okay, not quite, but my assignment this week was to check out Warner Brothers' recently announced upcoming series heading to the big screen about the world of magic and wizards –– a sort of Hogwarts prequel set 70 years before Harry was born. My first reaction was roughl...
Tags: annie, Asa, asa mease, daniel radcliff, die hard, Economics, fan, fantastic beasts, Film, film and media studies, Fisher, Harry Potter, harry potter spinoff, hogwarts, hollywood, illustration, Issue 3, jk rowling, Mease, movie, Nathan, new hollywood, newt, petersen, prequel, professor, sequel, spinoff, theater
Loading ...
Trinity University (Texas)

5

Feb 16 /