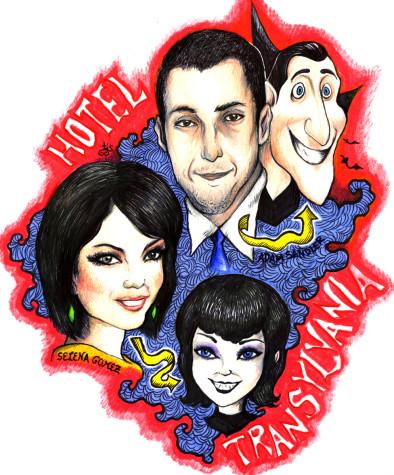 Nathan Fisher

October 31, 2012
With Halloween this week, I succumbed to my hankering for an old-fashioned monster movie. The local theater offered a plethora of bloody and gruesome movies, but since I am still recovering from the unexpected bloodbath in "Seven Psychopaths," I decided on the animated monster-filled "Hotel Transylvania." Admittedly, "Hotel Transylvania"...
Tags: adam sandler, andy samberg, big bad wolf, ceelo green, Comedy, coming of age, dracula, Film, Fisher, frankenstein, genre, Halloween, horror, hotel, Issue 9, jokes, kevin james, kid, mash, mavis, monster, movie, mummy, Murray, nate, Nathan, Review, selena gomez, seven, spychopaths, steve buscemi, transylvania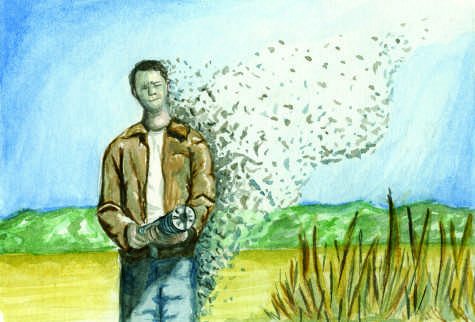 Nathan Fisher

October 4, 2012
Returning to two-dimensional viewing this week, I just couldn't resist seeing another bloody, violent movie set in the future. "Looper," a sci-fi action thriller, takes the time travel premise in "Terminator" and "Back to the Future" and spins a mind-bending thriller that hits a home run. "Looper" opens in the year 2044 with Joe (Joseph Gordon-Levitt), a looper,...
Tags: 2001, arnold, blood, bruce willis, california, critic, emily blunt, Film, Fisher, future, genre, HAL, identification, Issue 5, jeff daniels, joe, joseph gordon-levitt, kooper, looper, mob, moral, movie, Murder, Mystery, Nathan, phone book, Review, sarah connor, schwarzenegger, sci-fi, siri, space odyssey, telekinesis, terminator, thriller, time travel, twists, violent
Loading ...
Trinity University (Texas)

5

Feb 16 /