Emma Cooper, Columnist

September 24, 2015
If you're looking for more than just pizza at Sweet Basil, Wednesday nights are the time for you. Sweet Basil hosts the Walla Walla Go Club (WWGC) game night each week on Wednesdays at 6:30 p.m. A few Whitman students, especially members of the Japanese club, have frequented Go Club. Go is an...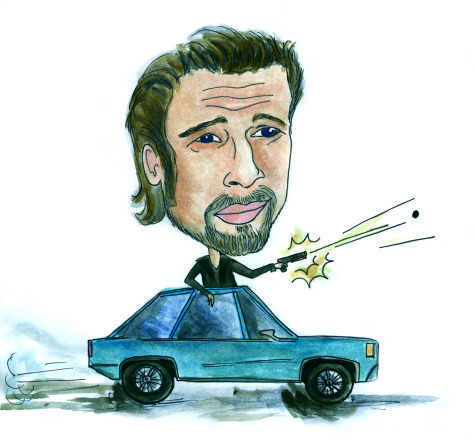 Nathan Fisher

December 6, 2012
For my last review of the semester I wanted to go out with a bang, so I mistakenly picked Brad Pitt's new movie, "Killing Them Softly." Unfortunately, my "Ocean's Eleven" star couldn't save the film, and I'm left closing out the semester with a dud. "Killing Them Softly" is a slow-paced crime drama with spurts ...
Tags: 2008, bang, barack, booze, Brad Pitt, bush, card, dud, Economics, Film, Fisher, game, hobbit, Issue 13, james gandolfini, killing them softly, mafia, mickey, mob, movie, Nathan, Obama, oceans eleven, poker, President, ray liotta, Review, richard jenkins, united states
Loading ...
Trinity University (Texas)

5

Feb 16 /