Jack Swain, staff writer

April 21, 2016
I walked along the river. The sun was out, and it sparkled across the surface of the water. Two old men exchanged a glance through the shop window. She ran the needle again and again through the deep, red fabric. Blowing softly in the breeze. The owls are in cahoots. The boys t...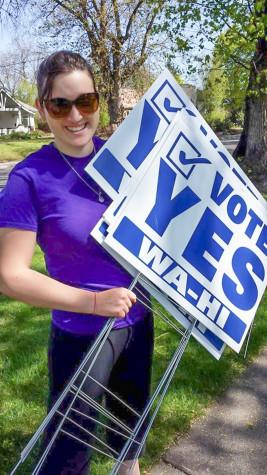 Josephine Adamski

April 24, 2014
Students For Education Reform is a national student-lead organization dedicated to spreading awareness about educational reform and education injustice. Whitman College's chapter was established with ASWC in the spring of 2013 by seniors Claire Collins and Sara Sonnenblick in order to create an outlet...
Tags: Augustine, Bayer, director, Educational, Events, For, High, International, Issue 11, Michael, National, of, Reform, school, SFER, students, Wa-Hi bond, Walla Walla
Loading ...
Trinity University (Texas)

5

Feb 16 /