April 15, 2015

Filed under Darwin's Finches
There have been five mass extinctions over the course of life on earth. The largest one, known as the Great Dying, occurred at the end of the Permian period, 252 million years ago. Around 96 percent of earth's marine species, 70 percent of terrestrial vertebrates and 57 percent of all insect famil...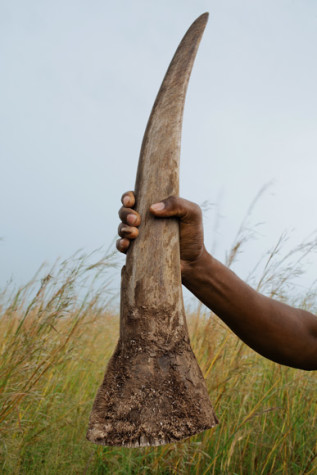 October 19, 2014

Filed under Darwin's Finches
Rhinos have been killed, their horns taken for aesthetic and pseudo-medicinal properties for thousands of years. Many different groups of people throughout history used rhino horn for different things. The Greeks thought that it purified water and the Persians thought that it could detect poisoned liquids....
POLLS
Loading ...
SPORTS SCORES
Sunday, April 16

Men's tennis

Whitman College 8 - Pacific University 1

Saturday, April 15

Baseball

Whitman College 2 - Linfield 7

Saturday, April 15

Baseball

Whitman College 1 - Linfield 4

Saturday, April 15

Women's lacrosse

Whitman College 15 - Linfield 5

Saturday, April 15

Men's tennis

Whitman College 9 - George Fox University 0

Friday, April 14

Baseball

Whitman College 3 - Linfield 12

Friday, April 14

Women's lacrosse

Whitman College 16 - University of Puget Sound 5

Sunday, April 9

Women's tennis

Whitman College 8 - Pacific Lutheran University 1

Saturday, April 8

Women's tennis

Whitman College 9 - University of Puget Sound 0

Monday, March 27

Baseball

Whitman College 3 - No. 18 Pacific Lutheran University 10