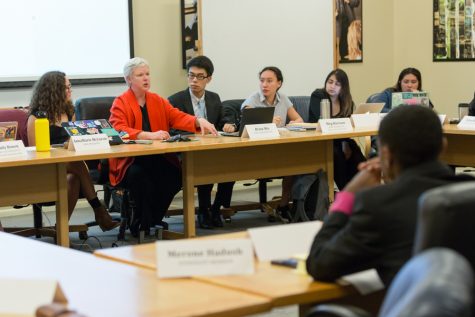 Erin Lopez, News Reporter

November 15, 2017
ASWC has yet to make a decision on a piece of legislation that would make the Director of Diversity and Inclusion a voting member. Legislation has been drafted, support gained, but no decision has been made. Nearing the end of the first formal Senate discussion on the issue, which occurred this past...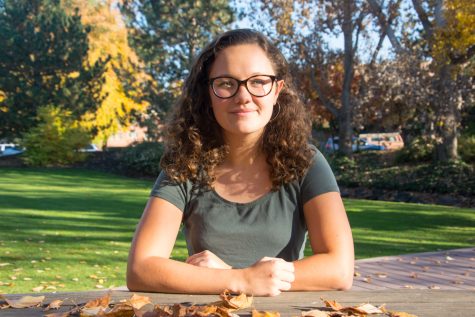 Erin Lopez, News Reporter

October 30, 2017
On October 27, Wire Reporter Erin Lopez sat down with ASWC's President AnnaMarie McCorvie '18 to discuss free speech on campus. What follows is a partial transcript from that conversation. Head to https://whitmanwire.com/ to listen to the full interview. The following transcript has been edited for cl...
Loading ...
SPORTS SCORES
Wednesday, September 25

Whitman College 3 - Whitworth 2

Wednesday, September 25

Whitman College 0 - Whitworth 3

Sunday, September 22

Whitman College 5 - Linfield 0

Saturday, February 16

Whitman College 96 - PLU 78

Saturday, February 16

Whitman College 73 - PLU 62

Saturday, February 16

Whitman College 4 - Trinity University (Texas) 5

Saturday, February 16

Whitman College 1 - Boise State University 6

Saturday, October 6

Whitman College 1 - Linfield 3

Saturday, October 6

Whitman College 2 - 1

Sunday, April 16

Whitman College 8 - Pacific University 1

Saturday, April 15

Whitman College 1 - Linfield 4

Saturday, April 15

Whitman College 15 - Linfield 5