India Flinchum, Columnist

September 10, 2017
Social media can be a temporary distraction, but its long-term effects are shocking; they're what ultimately turned me away from excessive social media use towards infrequent and unreliable social media engagement. I deleted my Instagram account this summer and have, quite honestly, only regretted it ...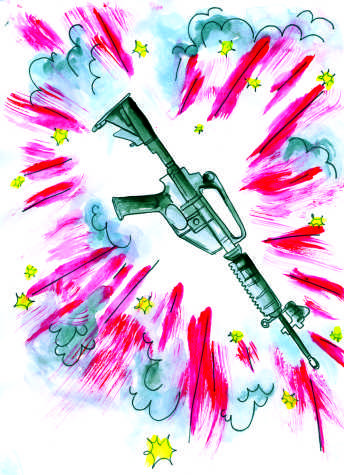 Nathan Fisher

February 21, 2013
Disclaimer: I am a HUGE "Die Hard" fan, and in my book, Bruce Willis is THE MAN.  Needless to say, for months I've been anticipating Valentine's Day, not for the sugar high or the "love is in the air" feeling, but for the premier of "A Good Day to Die Hard," the fifth installment of one of my favorite franchises. After a marathon...
Tags: 25 year, a good day to die hard, alan rickman, anniversery, bad guy, bruce willis, car, CIA, cop, die hard, disappointment, emotion, evil, feelings, Fisher, franchise, friends, fucker, Issue 5, jai courtney, john mcclane, moscow, mother, movie, Nathan, New York, pasco, retire, Review, Russia, theater, usa, villain, yippee-ki-yay
Loading ...
Trinity University (Texas)

5

Feb 16 /