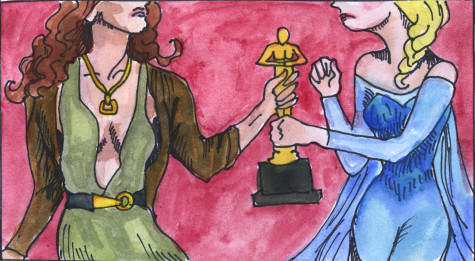 Nathan Fisher

February 27, 2014
Move aside "Downton Abbey" and "Good Wife," because the Oscars are on Sunday, March 2. That's right, the golden phallus, the Academy Award of Merit, dubbed the Oscars, will be awarded to the top dogs in the film industry. This year's competition was fierce, and it showcased a plethora of standout movies....
Tags: 12 years a slave, Academy Awards, aids, american hustle, amy adams, anderson, best actor, best actress, best picture, blue jasmine, c-section, cate blanchett, chiwetel ejiofor, cinematography, dallas buyers club, despicable me, Disney, downton abbey, ellen degeneres, Fisher, frozen, good wife, grabity, her, illustration, Issue 6, judi dench, leonardo dicaprio, let it go, matthew mcconaghey, meryl streep, movie, Nathan, oscars, phallus, philomena, Review, sandra bullock, sex, Sophie Cooper-Ellis, steve coogan, Sunday, wolf of wall street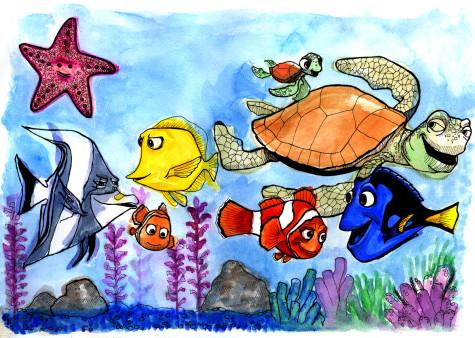 Nathan Fisher

September 20, 2012
I'm baring my soul here: the sappy characters in "The Muppets" and "Finding Nemo" are my all-time favorites. Really, over the past couple of weeks, I've been as excited as the 10-year-old kid I was in 2003 when "Finding Nemo" was first released, waiting for the rerelease of "Finding Nemo" in 3-D. Sure, the 3-D was pro...
Tags: 3d, albert brooks, alexander gould, allison janey, andrew stanton, barracuda, barry humpheris, bloat, bob peterson, brad garret, bruce, critic, dory, ellen degeneres, family, Film, finding, fish, fish are friends not food, Fisher, gil, halarious, Issue 3, just keep swimming, kids, magical, marlin, mine, movie, Muppets, Murder, Nathan, nemo, neurotic, nicholas bird, peach, pixar, puffer fish, Review, shark, sharks, starfishh, whale, william defoe
Loading ...
SPORTS SCORES
Wednesday, September 25

Whitman College 3 - Whitworth 2

Wednesday, September 25

Whitman College 0 - Whitworth 3

Sunday, September 22

Whitman College 5 - Linfield 0

Saturday, February 16

Whitman College 96 - PLU 78

Saturday, February 16

Whitman College 73 - PLU 62

Saturday, February 16

Whitman College 4 - Trinity University (Texas) 5

Saturday, February 16

Whitman College 1 - Boise State University 6

Saturday, October 6

Whitman College 1 - Linfield 3

Saturday, October 6

Whitman College 2 - 1

Sunday, April 16

Whitman College 8 - Pacific University 1

Saturday, April 15

Whitman College 1 - Linfield 4

Saturday, April 15

Whitman College 15 - Linfield 5