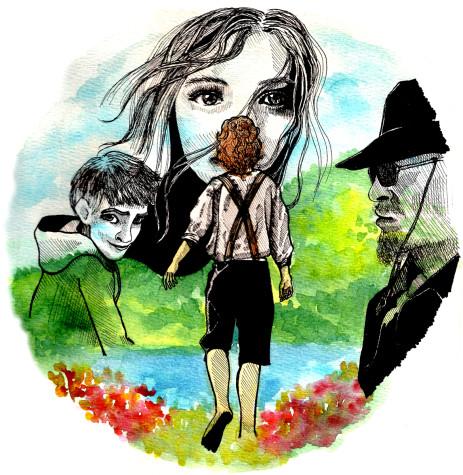 Nathan Fisher

November 26, 2012
The holidays are fast approaching––oh yeah, finals too––so here's a quick peek at some movies we can look forward to seeing now through winter break. Actually, two big blockbusters have already come out: Daniel Craig stars in the latest 007 installment, "Skyfall" (Nov. 9), packed with cool stunt...
Tags: 007, accent, alec, andy serkis, animation, anne, avengers, badass, baldwin, baron, bette midler, bigelow, billy crystal, blood, bradley cooper, breaking dawn, chris, Christmas, christopher, circuit 5, circuit issue 5, civil war, classic, clause, Cohen, crowe, daniel craig, day, dicaprio, django, easter bunny, elijah wood, Film, Finals, Fisher, foxx, France, gun, gunfire, hathaway, Hill, hobbit, Holiday, hugh, i dreamed a drea, ian mckellen, isla, jack frost, jack reacher, jackman, james bond, jamie, jean, Jennifer Lawrence, Jonah, jude, kathyrn, kids, law, leonardo, les miserables, Lord Of The Rings, Martin freeman, movie, Muppets, musical, Nathan, parental guidance, pine, prequel, presents, quentin, rise of the guardians, russell, sacha, samuel L. Jackson, Santa, silver linings playbook, skyfall, tatantino, theater, tolkien, tom cruise, tooth fairy, Twilight, unchained, unexpected journey, violnce, walla, Walla Walla, waltz, zero dark thirty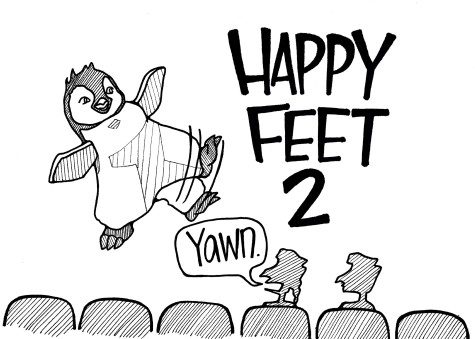 Nathan Fisher

December 1, 2011
Little baby penguins singing and dancing are only cute for so long. "Happy Feet Two" tries to rekindle the love of the first dancing and singing penguins movie but falls flat like a penguin trying to fly. The main plot of the film follows Mumble (Elijah Wood), now a grown-up, and his son Erik, who, unlike his dad, cannot sing...
Tags: bad, Brad Pitt, Dance, elijah wood, Fisher, global warming, hank azaria, happy feet 2, issue 12, krill, Matt Damon, movie, mumble, Music, penguins, reviews, robin williams, sequel, Sing
Loading ...
SPORTS SCORES
Wednesday, September 25

Whitman College 3 - Whitworth 2

Wednesday, September 25

Whitman College 0 - Whitworth 3

Sunday, September 22

Whitman College 5 - Linfield 0

Saturday, February 16

Whitman College 96 - PLU 78

Saturday, February 16

Whitman College 73 - PLU 62

Saturday, February 16

Whitman College 4 - Trinity University (Texas) 5

Saturday, February 16

Whitman College 1 - Boise State University 6

Saturday, October 6

Whitman College 1 - Linfield 3

Saturday, October 6

Whitman College 2 - 1

Sunday, April 16

Whitman College 8 - Pacific University 1

Saturday, April 15

Whitman College 1 - Linfield 4

Saturday, April 15

Whitman College 15 - Linfield 5