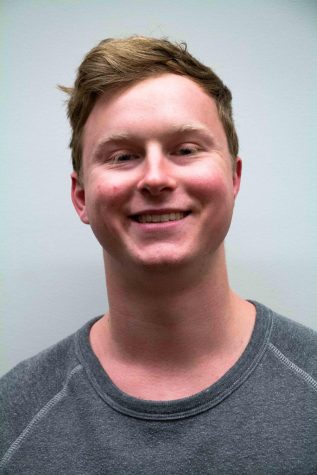 Sienna Axe, A&E Reporter

February 27, 2020
Whitman senior Sal Goldblatt has been a DJ since the fifth grade when his parents bought him his first mixer. "It wasn't even turntable. It was just, like, a soundboard with two little iPod things—you put both your iPods in and kinda do your little thing there, so I kinda taught myself how to ...
Alasdair Padman, Staff Reporter

December 7, 2017
KWCW's open mics allow members of the Whitman and Walla Walla communities to demonstrate their talents within an intimate space. On November 30, musicians, comedians and poets took their place in Kimball Theater for one such open mic. They relaxed as the first musician, Corey Cogley, took to the...
Loading ...
SPORTS SCORES
Wednesday, September 25

Whitman College 3 - Whitworth 2

Wednesday, September 25

Whitman College 0 - Whitworth 3

Sunday, September 22

Whitman College 5 - Linfield 0

Saturday, February 16

Whitman College 96 - PLU 78

Saturday, February 16

Whitman College 73 - PLU 62

Saturday, February 16

Whitman College 4 - Trinity University (Texas) 5

Saturday, February 16

Whitman College 1 - Boise State University 6

Saturday, October 6

Whitman College 1 - Linfield 3

Saturday, October 6

Whitman College 2 - 1

Sunday, April 16

Whitman College 8 - Pacific University 1

Saturday, April 15

Whitman College 1 - Linfield 4

Saturday, April 15

Whitman College 15 - Linfield 5