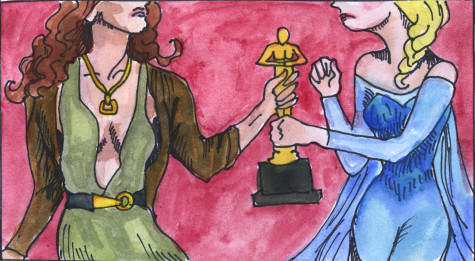 Nathan Fisher

February 27, 2014
Move aside "Downton Abbey" and "Good Wife," because the Oscars are on Sunday, March 2. That's right, the golden phallus, the Academy Award of Merit, dubbed the Oscars, will be awarded to the top dogs in the film industry. This year's competition was fierce, and it showcased a plethora of standout movies....
Tags: 12 years a slave, Academy Awards, aids, american hustle, amy adams, anderson, best actor, best actress, best picture, blue jasmine, c-section, cate blanchett, chiwetel ejiofor, cinematography, dallas buyers club, despicable me, Disney, downton abbey, ellen degeneres, Fisher, frozen, good wife, grabity, her, illustration, Issue 6, judi dench, leonardo dicaprio, let it go, matthew mcconaghey, meryl streep, movie, Nathan, oscars, phallus, philomena, Review, sandra bullock, sex, Sophie Cooper-Ellis, steve coogan, Sunday, wolf of wall street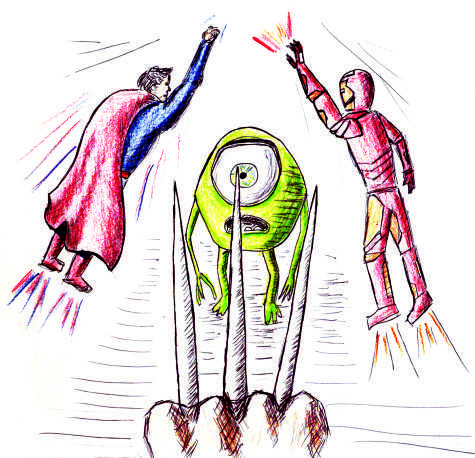 Nathan Fisher

May 2, 2013
Sun's out, shorts on, jacket ditched, finals looming and summer vacation with lots of time for movies is just around the corner. New releases coming out this summer thankfully seem interesting and filled with huge explosions and a few laughs. Here's a brief list of the movies that have caught my eye to ...
Tags: 3, 300, avengers, blockbuster, buffy, buffy the vampire slayer, chevy chase, cool, despicable me, despicable me 2, eclectic, elysium, Finals, firefly, Fisher, grown ups, hangover, hangover part 3, hollywood, hour, innovative, installment, internship, iron man, Issue 13, Jesse Eisenberg, joss whedon, juno, kick ass, little miss sunshine, lone ranger, man of steal, mark ruffalo, michael caine, mole, money, monsters inc, monsters university, morgan freeman, movie, much ado about nothing, Mystery, Nathan, now you see me, Play, prequel, reboot, retread, sequel, shakespeare, smurfs, spring break, star trek, Summer, sunshine, super man, theater, unoriginal, vacation, way way back, wolverine, woody harrelson, world war z
Loading ...
Trinity University (Texas)

5

Feb 16 /