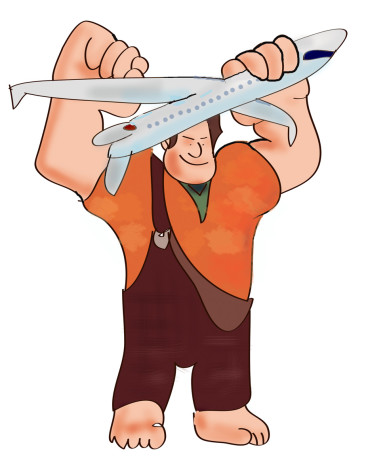 Nathan Fisher

November 8, 2012
Two new releases caught my eye this week, "Wreck-It Ralph" and "Flight," and because I thoroughly enjoyed both of these polar opposite movies, I'm writing a twofer this week. Enjoy! First up, "Wreck-It Ralph" is an animated kids' movie about video game characters in an arcade. After the gamers leave the arcade, the characters of each video game have their own lives and c...
Tags: Alcohol, animation, crash, Denzel Washington, don cheadle, Drugs, fis it felix, Fisher, flight, Humor, Issue 10, jack mcbrayer, jane lynch, john c riley, john goodman, jump, kids, moral, movie, Movies, Nathan, nudity, PG, pilot, R, Review, sarah silverman, sex, sugar rush, sully sullenberger, Thanksgiving, videogame, whip, wreck it ralph
Nate Lessler

November 18, 2010
Before "Unstoppable" even begins, the audience has a good idea how the movie will end.  This is because director Tony Scott's ("Man on Fire") latest high-stakes thriller is based on the "Crazy Eights" incident. During this near-disaster in 2001, an unmanned freight train carrying toxic and combustible...
Loading ...
Trinity University (Texas)

5

Feb 16 /