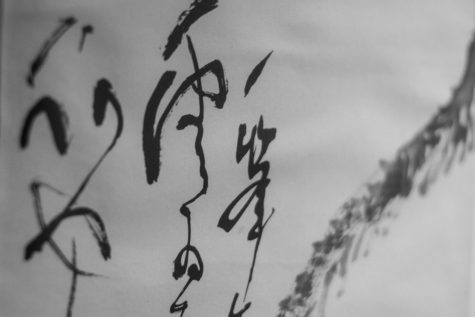 Thys Reynolds, Staff Reporter

December 5, 2017
Doctor's handwriting is famously difficult to understand. Deepraj Pawar ('19) is in the middle of interviewing for medical school, and she says that,  "I've had some internships/volunteer positions where the hardest part is reading their writing, which is tough when you're entering a patient's...
Ellen Ivens-Duran

December 10, 2015
President Murray becomes the first sitting president in over a decade to speak at an ASWC meeting.
Sam Jacobson

September 25, 2014
The polls closed on Monday, marking an end to the weeklong first-year Senate and Sustainability Director ASWC campaigns. The new faces joining ASWC this year include first-years Emily Bowen, Emma Bishop, Deepraj Pawar and AnnaMarie McCorvie, along with the sophomore split-ticket Sustainability Directors...
Loading ...
Trinity University (Texas)

5

Feb 16 /