caitlinhardee

December 1, 2011
"I didn't invent the rainy day, man. I just own the best umbrella." Spoken by big-time A&R rep character Dennis Hope in "Almost Famous," these words have resounded throughout the years. Major record labels have historically been seen as safe havens, bastions of wealth and influence, with pockets...
Tags: 107.7 The End, Andrew Harms, antitrust, censorship, Dabbles in Bloom, Dean de Benedictis, DIY, EMI, fate of the music industry, Fateless Records, independent labels, indie, issue 12, KNDD, KWCW, monopoly, music business, music industry, music sales, online piracy, piracy, radio, record labels, Sony, SOPA, Stop Online Piracy Act, Sub Pop, Universal Music Group, Warner Brothers, YouTube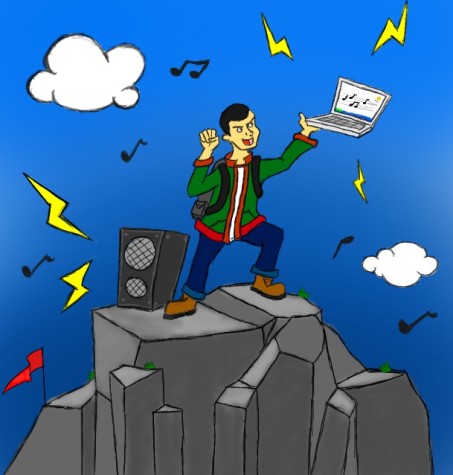 caitlinhardee

September 8, 2011
In Whitman's vibrant liberal arts setting, it's common to find students who are equally devoted to creative pursuits and the great outdoors. This August, The Pioneer spoke with a musician who embodies this philosophy: Dean de Benedictis, son of 10-time Emmy Award nominee Dick DeBenedictis. Dean de Benedic...
Loading ...
Trinity University (Texas)

5

Feb 16 /