Rina Cakrani, Columnist

September 29, 2016
No one has ever taken me very seriously when I've told them that I am a feminist. They usually say: 'Oh, so you hate men?' or something equally dismissive. And I am annoyed that I must always explain the concept of feminism and yet still many seem to not 'get it' or believe that as a feminist...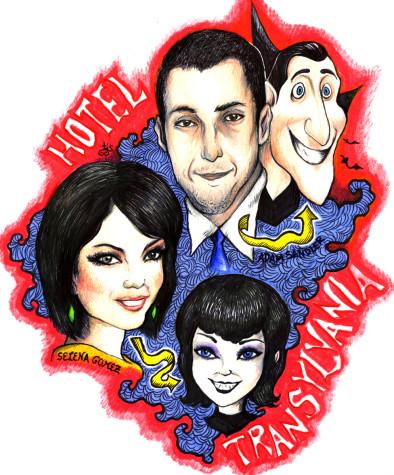 Nathan Fisher

October 31, 2012
With Halloween this week, I succumbed to my hankering for an old-fashioned monster movie. The local theater offered a plethora of bloody and gruesome movies, but since I am still recovering from the unexpected bloodbath in "Seven Psychopaths," I decided on the animated monster-filled "Hotel Transylvania." Admittedly, "Hotel Transylvania"...
Tags: adam sandler, andy samberg, big bad wolf, ceelo green, Comedy, coming of age, dracula, Film, Fisher, frankenstein, genre, Halloween, horror, hotel, Issue 9, jokes, kevin james, kid, mash, mavis, monster, movie, mummy, Murray, nate, Nathan, Review, selena gomez, seven, spychopaths, steve buscemi, transylvania
Loading ...
Trinity University (Texas)

5

Feb 16 /