Gavin Victor, Columnist

October 9, 2019
In the wake of the climate strike, it's obvious that Americans are worried about climate change. We know our culture is doing something wrong, but we brush the guilt off of ourselves and onto corporations. This is an act of indifference: the deflection of moral burden is completely invalid. We shoul...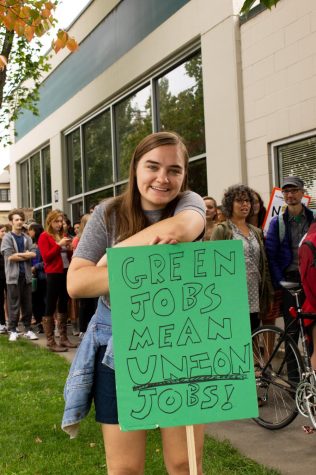 Lena Friedman, News Reporter

September 24, 2019
"Act Now, Time Is Running Out" was one of the many chants uttered at the Walla Walla climate strike that took place on Friday from noon until strikers began dispersing around 2 p.m.  The strike, organized primarily by students in connection with the Sunrise Movement Walla Walla, a local hub of th...