Nathan Fisher

September 27, 2012
Although sticking with three-dimensional viewing again this week, I decided to shake up the movie genres and traded last week's bubbles of "Finding Nemo" joyfully popping off the screen for the major blood and guts splattering on at least the first three rows of the theater watching "Dredd." "Dredd" was almost 100 minutes of blood, viole...
Tags: 3d, batman, blood, bones, brains, bullet, christian bale, clint eastwood, dredd, drug, Fisher, frown, gore, guns, Issue 4, judge, judges, juge, justice, karl urban, kill, lena headey, ma ma, mccoy, megablock, movie, mutant, Nathan, olivia thirlby, peach trees, post apocalyptic, prostitute, psychic, remview, Review, slomo, star trek, violence, voice, weapons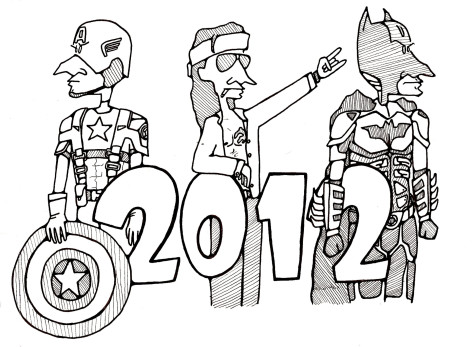 Nathan Fisher

January 26, 2012
With the 2011 movie season concluded, save for the upcoming Academy Awards, it's time to look forward. 2012 appears to have some goodies coming our way. Here's my can't-wait-to-see film list in the action/adventure, comedy and thriller genres. The first film I am looking forward to seeing is ...
Loading ...
Trinity University (Texas)

5

Feb 16 /