Harry Kelso, Columnist

October 22, 2017
Maybe you shouldn't be true to who you are. When someone says you're wonderful the way you are or to never change, it sounds uplifting. It's a confirmation that someone finds us valuable, that we're purposeful. Purpose is what drives us to forge ahead in life. And it seems like we all have a...
Tags: adventure, Antidote, Apartheid, Artist, Aspiration, Balance, Become, Bookworms, Capability, Captain, chicken, Choice, Confirmation, Control, Conundrum, danger, David Dixon Jr., Debate, Destiny, Drivers, Egg, Emptiness, Engineer, Existence, Explore, Extroverted, faith, Free Choice, Free Will, Glass Half Empty, Glass Half Full, Indictment, Inessential, Innate, Introspectively, Introverted, Joy, Lawyer, life, math, meaning, Mold, Necessity, Nelson Mandela, Numbers, Optimist, passion, Pilots, Political Activist, Precipice, purpose, Qualities, Stanford, Talents, Uplifting, Valuable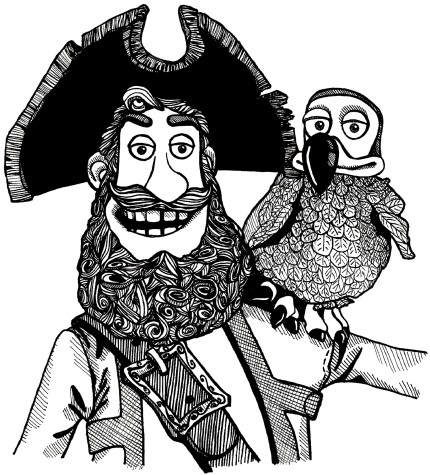 Nathan Fisher

May 3, 2012
After years of "maturing" and stretching way outside my comfort zone, this week I retreated back to my roots with the innocence of kids' movies. "The Pirates! Band of Misfits," a claymation wonder filled with clever wit and humor, was spot on. "The Pirates! Band of Misfits" chronicles the exp...
Tags: al roker, avengers, band, batman, brendan gleeson, chicken, dolores, Fisher, gromit, Harry Potter, hugh grant, Issue 13, jeremy piven, misfits, movie, Nathan, peter lord, Pirates, Review, run, selma hayek, Summer, tennant, umbridge, wallace
Loading ...
Trinity University (Texas)

5

Feb 16 /