November 29, 2012

Filed under SPORTS
Musician-athletes are few and far between. The dedication, practice time and focus demanded of musician-athletes is incredibly high both in the practice room and on the field. While music and sports are seemingly separate activities, there is overlap in mental preparation and self-discipline. Whitman student musician-athletes senior Katri Gilbert and sophomore Cheney Doane balance ...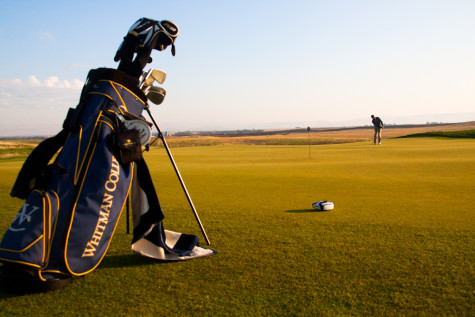 October 27, 2011

Filed under Front Page Slideshow, SPORTS, Sports Highlight
The final golf tournament of the fall wrapped up on Oct. 22 and 23 with the NWC Men's Fall Classic in Portland, Ore. First-year Scott Martin led the team scoring 1 under par 71, helping Whitman place third in the overall tournament. In other tourneys the team placed second, fifth, and sixth this year....
Loading ...
SPORTS SCORES
Saturday, October 6

Volleyball

Whitman College 1 - Linfield 3

Saturday, October 6

Mens Soccer

Whitman College 2 - 1

Sunday, April 16

Men's tennis

Whitman College 8 - Pacific University 1

Saturday, April 15

Men's tennis

Whitman College 9 - George Fox University 0

Saturday, April 15

Baseball

Whitman College 1 - Linfield 4

Saturday, April 15

Baseball

Whitman College 2 - Linfield 7

Saturday, April 15

Women's lacrosse

Whitman College 15 - Linfield 5

Friday, April 14

Baseball

Whitman College 3 - Linfield 12

Friday, April 14

Women's lacrosse

Whitman College 16 - University of Puget Sound 5

Sunday, April 9

Women's tennis

Whitman College 8 - Pacific Lutheran University 1