Alasdair Padman, Staff Reporter

May 3, 2018
Wes Anderson's "Isle of Dogs" is a visual spectacle that never quite escapes the stereotypes of a large-budget Hollywood release. Set in a near-future Japan, an authoritarian leader banishes all canines from Megasaki City to Trash Island after a vicious virus spreads through the population. ...
Tags: america, animals, bryan cranston, cinema, cinematography, dogs, Film, Isle of Dogs, japan, movie, Review, Wes Anderson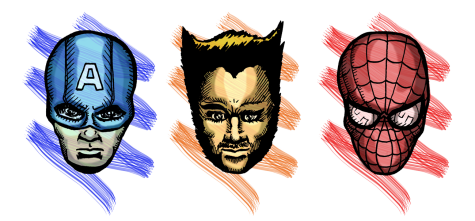 Nathan Fisher

April 1, 2014
After a (hopefully) adventurous spring break, it will be prime time to buckle down as spring semester ends and finals loom.  This means the books really need to be cracked open, but those still in denial and in need for continued procrastination will welcome the spring crop of movies Hollywood is offering...
Tags: a million ways to die in the west, amanda seyfried, amazing spiderman 2, asa mease, blockbuster, breaking bad, bryan cranston, captain america, Charlize Theron, chris cooper, Circuit, circuit 10, Comedy, days of future past, fantasy, Fisher, fist class, godzilla, hollywood, Humor, ian ckellen, illustration, jaime foxx, Liam Neeson, magneto, monsters, Nathan, neighbors, neil patrick harris, pacific rim, patrick stewart, paul giamatti, peter parker, pineapple express, professor, reboot, Review, rose byrne, sarah silverman, seth mcfarlane, seth rogen, spiderman, spring break, steroids, super hero, superbad, ted, this is the end, villains, Walla Walla, winter soldier, xavier, xmen, zac effrom
Loading ...
Trinity University (Texas)

5

Feb 16 /