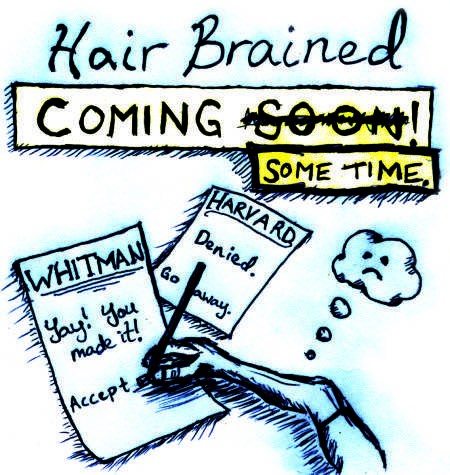 Nathan Fisher

April 11, 2013
For almost two years I've had the awesome job of writing movie reviews for The Pio––Friday night: the theater with a tub of popcorn; Saturday morning: Zip off a short review. Easy! Never thinking that I would have to work and write a real article, I was shocked to see an email from my editor asking me to look into a ...
Tags: adam weirzbianski, anne peterson, billy kent, blow jobs, bowl, Brendan, brendan fraser, Chuck Cleveland, david wieder, dean cleveland, Dean of Students, eli, Facebook, film studies, Fisher, fraser, George Bridges, hairbrained, hollywood stardom, imdb, investigate, ivy league, journalism, Kayvon Behroozian, leo searly, LinkedIn, love, love lane pictures, movie, Nathan, pio, popcorn, post katrina media, President, President George Bridges, Review, Robert Sickels, sarah bird, team, theater, Twitter, Whitman, wikipedia
Nathan Fisher

October 9, 2011
Picture the movie "Hot Fuzz" turned dark and you get "The Guard," an offbeat, obscure Irish film seemingly missed by most major movie theaters. Comic timing and laugh-out-loud humor make this movie a worthy find. "The Guard" opens with Sergeant Boyle (Brendan Gleeson, best known for playing Mad-Eye...
Loading ...
Trinity University (Texas)

5

Feb 16 /