Zuhra Amini, Columist

April 27, 2017

Filed under OPINION
On April 5, Pepsi released an ad starring Kendall Jenner making peace with the police at a "protest" by offering a police officer a can of Pepsi. The protest depicted was ideologically ambiguous with signs asking to "join the conversation" and fashionable millennials having a good time. I...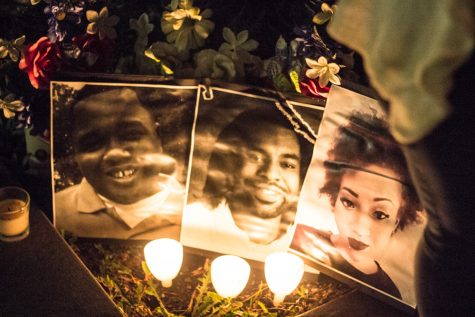 Christy Carley, News Editor

October 13, 2016

Filed under Front Page Slideshow, NEWS
On Thursday evening the words of "We Shall Overcome" echoed across the steps of Penrose Library, while candles flickered in the dark. Members of the Whitman community gathered together to mourn the black lives lost to police brutality. The vigil, sponsored by Whitman's Black Student Union (BSU) inclu...
POLLS
Loading ...
SPORTS SCORES
Sunday, April 16

Men's tennis

Whitman College 8 - Pacific University 1

Saturday, April 15

Baseball

Whitman College 2 - Linfield 7

Saturday, April 15

Baseball

Whitman College 1 - Linfield 4

Saturday, April 15

Women's lacrosse

Whitman College 15 - Linfield 5

Saturday, April 15

Men's tennis

Whitman College 9 - George Fox University 0

Friday, April 14

Baseball

Whitman College 3 - Linfield 12

Friday, April 14

Women's lacrosse

Whitman College 16 - University of Puget Sound 5

Sunday, April 9

Women's tennis

Whitman College 8 - Pacific Lutheran University 1

Saturday, April 8

Women's tennis

Whitman College 9 - University of Puget Sound 0

Monday, March 27

Baseball

Whitman College 3 - No. 18 Pacific Lutheran University 10