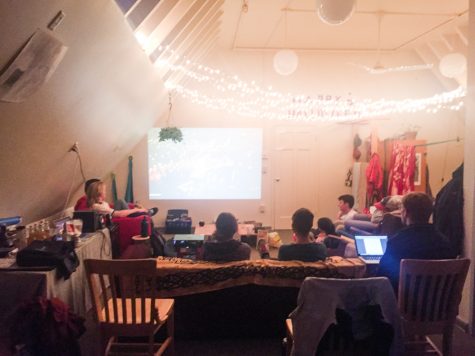 Jesse Sindelar, Staff Reporter
February 16, 2017
Filed under SPORTS
The whole of the game between the New England Patriots and the Atlanta Falcons this past Sunday for Super Bowl LI lasted a little over four hours, yet the ball was only in play for a grand total of 16 minutes. Those 16 minutes, however, contained one of the greatest football games in the history of t...
Riley Foreman
March 13, 2014
Filed under SPORTS
No, it's not the classroom. Nor is it a locker room. The MIT Sloan Sports Analytics Conference is a home to both jocks and nerds. Last weekend, representatives from the two parties met in Boston to discuss the relationship between numbers and sports. I mingled with team owners, statisticians, coaches,...
POLLS
Loading ...
SPORTS SCORES
Sunday, April 16

Men's tennis

Whitman College 8 - Pacific University 1

Saturday, April 15

Baseball

Whitman College 2 - Linfield 7

Saturday, April 15

Baseball

Whitman College 1 - Linfield 4

Saturday, April 15

Women's lacrosse

Whitman College 15 - Linfield 5

Saturday, April 15

Men's tennis

Whitman College 9 - George Fox University 0

Friday, April 14

Baseball

Whitman College 3 - Linfield 12

Friday, April 14

Women's lacrosse

Whitman College 16 - University of Puget Sound 5

Sunday, April 9

Women's tennis

Whitman College 8 - Pacific Lutheran University 1

Saturday, April 8

Women's tennis

Whitman College 9 - University of Puget Sound 0

Monday, March 27

Baseball

Whitman College 3 - No. 18 Pacific Lutheran University 10