Nathan Fisher

October 3, 2014
Last Thursday, I was curling up on my couch with a nice glass of wine getting ready to start my Shonda Rhimes night with "Scandal" and "Grey's Anatomy" when it dawned on me that hey, I'm drinking a glass of red wine just like Olivia Pope–– she in an Armani suit with a 1991 bottle and me in sweatpants...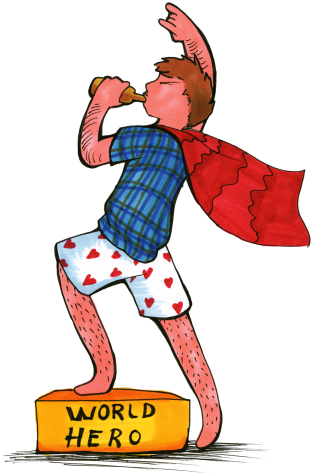 Nathan Fisher

October 17, 2013
With my 21st birthday approaching in February and the end of three-fourths of my college years looming in May, I feel a crisis coming on that I might actually have to grow up and make adult decisions... Nah, that's not gonna happen just yet, because denial is still an option/my best friend. This week I saw anothe...
Tags: 21, Alcohol, apocalypse, big lebowski, campus, drinking, February, Fisher, friends, golden mile, hot fuzz, illustration, Issue 6, Lya Hernandez, movie, Nathan, nathan fisher, Review, review theater, robot, shaun of the dead, tequila, the dude, the worlds, theater, Whitman, worlds end, zombie
Loading ...
Trinity University (Texas)

5

Feb 16 /