Ben Kunz, News Reporter

March 29, 2018
The Pioneer published the following article in volume 107 issue 24 on May 1st, 1997. It was written by Jennifer Allen, a Staff Writer. "Censorship of pornography would be counterproductive to the feminist movement," ACLU president Nadine Strossen stated to a crowded Chism auditorium Monday at 8 p...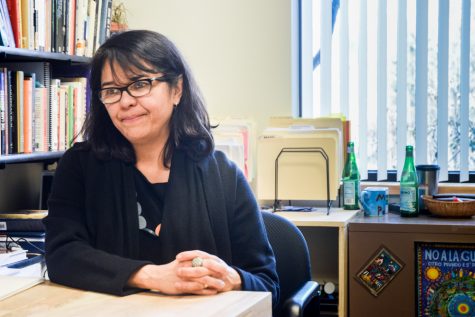 Ben Kunz, News Reporter

March 1, 2018
Cecilia Menjívar is the co-director of the Center for Migration Research and professor in the sociology department at the University of Kansas. She studies immigration, migration and how immigration laws affect the lives of immigrants and non-immigrants alike. The Wire: In your research, what are s...
Loading ...
SPORTS SCORES
Saturday, February 16

Women's Basketball

Whitman College 73 - PLU 62

Saturday, February 16

Women's Tennis

Whitman College 4 - Trinity University (Texas) 5

Saturday, February 16

Men's Tennis

Whitman College 1 - Boise State University 6

Saturday, February 16

Basketball

Whitman College 96 - PLU 78

Saturday, October 6

Volleyball

Whitman College 1 - Linfield 3

Saturday, October 6

Mens Soccer

Whitman College 2 - 1

Sunday, April 16

Men's tennis

Whitman College 8 - Pacific University 1

Saturday, April 15

Men's tennis

Whitman College 9 - George Fox University 0

Saturday, April 15

Baseball

Whitman College 1 - Linfield 4

Saturday, April 15

Baseball

Whitman College 2 - Linfield 7