Geoffrey Leach

February 5, 2015
A week after the BANFF Film Festival, the less-popular Backcountry Film Festival played in Maxey Auditorium on Feb. 3. Students and community members alike enjoyed nine short films about backcountry skiing and snowboarding that ranged from personal journeys to adventures that were edited to be like...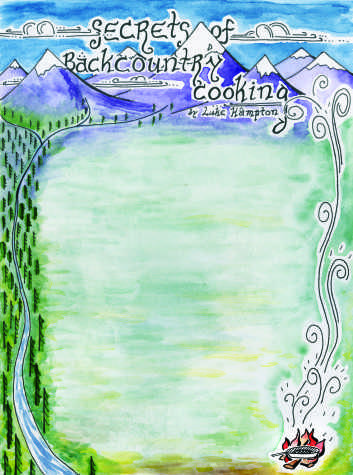 Luke Hampton

December 9, 2013
"Boil 'em, mash 'em, stick 'em in a stew." One of the most quoted lines from the beloved "Lord of the Rings" trilogy is Samwise Gamgee raving about the many uses of potatoes. Sam and Frodo had been on the trail for months, and it's no wonder they began lusting after some of their delicacies from home. Just as Sam dreams of 'tate...
Tags: backcountry, backpacking, circuit 9, Circuit Issue 9, Cooking, Frodo, GORP, illustration, Luke Hampton, Sam, Sam Gamgee
Loading ...
SPORTS SCORES
Wednesday, September 25

Whitman College 3 - Whitworth 2

Wednesday, September 25

Whitman College 0 - Whitworth 3

Sunday, September 22

Whitman College 5 - Linfield 0

Saturday, February 16

Whitman College 96 - PLU 78

Saturday, February 16

Whitman College 73 - PLU 62

Saturday, February 16

Whitman College 4 - Trinity University (Texas) 5

Saturday, February 16

Whitman College 1 - Boise State University 6

Saturday, October 6

Whitman College 1 - Linfield 3

Saturday, October 6

Whitman College 2 - 1

Sunday, April 16

Whitman College 8 - Pacific University 1

Saturday, April 15

Whitman College 1 - Linfield 4

Saturday, April 15

Whitman College 15 - Linfield 5