Abby Malzewski, News Reporter

March 5, 2020
Activist Angela Davis introduced the Ban the Box campaign to Whitman campus during her keynote speech on Feb. 19 that opened the 2020 Power & Privilege Symposium. During Davis' talk, she asked the audience if Whitman has a Ban the Box movement on campus. After a slight murmur suggesting a l...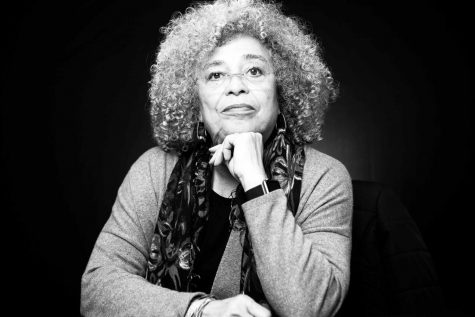 Abby Malzewski, Staff Reporter

February 27, 2020
This year's keynote speaker for the Power & Privilege Symposium was Angela Davis. Davis is known for her work as a political activist as a member of the communist and Black Panther parties. In 1970, she served around 18 months in jail for one of her activist efforts that ended in an acquittal. Dav...
Loading ...
SPORTS SCORES
Wednesday, September 25

Whitman College 3 - Whitworth 2

Wednesday, September 25

Whitman College 0 - Whitworth 3

Sunday, September 22

Whitman College 5 - Linfield 0

Saturday, February 16

Whitman College 96 - PLU 78

Saturday, February 16

Whitman College 73 - PLU 62

Saturday, February 16

Whitman College 4 - Trinity University (Texas) 5

Saturday, February 16

Whitman College 1 - Boise State University 6

Saturday, October 6

Whitman College 1 - Linfield 3

Saturday, October 6

Whitman College 2 - 1

Sunday, April 16

Whitman College 8 - Pacific University 1

Saturday, April 15

Whitman College 1 - Linfield 4

Saturday, April 15

Whitman College 15 - Linfield 5