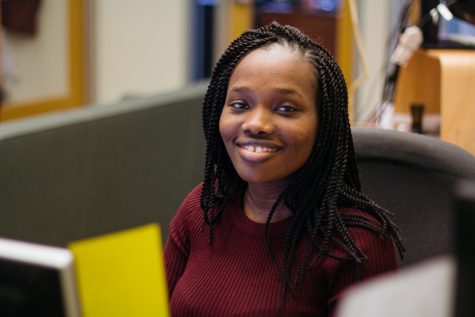 Olivia Gilbert, Feature Editor

February 2, 2017
Regardless of whether they receive work study or not, ask the average Whittie to define 'work study,' and chances are they will have a difficult time answering completely. While most know the term refers to financial aid, few know precisely how work study operates on campus and in students' lives. Faith...
Tags: Admission's Office, Bella Rivera, Business Office, college, Faith Nyakundi, Financial Aid, Financial Aid Office, Human Resources, job fair, Maria Setyoyudo, Marisol Becerra, on campus job, President's Council, Provost's Office, SEC, Student, student employment, Student Engagement Center, Whitman College, Work, work study
Serena Runyan

April 11, 2013
As May approaches and high school seniors everywhere begin to concretely ponder the next four years of their lives, it's become nearly impossible to avoid the epidemic-like surge of manila folders dotting Whitman's campus amongst sunbathers and Frisbee games. Spring Visitors Day and Admitted Students...
Loading ...
Trinity University (Texas)

5

Feb 16 /