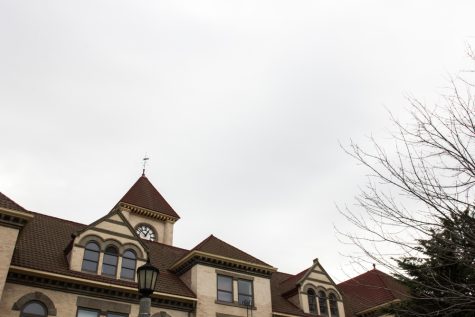 Christy Carley, News Editor

February 1, 2018

Filed under Front Page Slideshow, NEWS
On January 16, after months of feedback, meetings and revisions, President Kathy Murray presented the Whitman community with the final draft of the college's new mission statement to be discussed by the Board of Trustees next week. The statement reads as follows: Situated within the rich landscape ...
Martina Pansze, Editor-In-Chief

November 29, 2017

Filed under NEWS
On Tuesday, Nov. 28, President Kathleen Murray sent an updated draft of the college's proposed mission statement to student listservs. According to the email, the newest draft is based on "extensive feedback received from faculty, staff, and students." The mission statement was also discussed by the Whitman Experience Committee during gover...
Loading ...
SPORTS SCORES
Saturday, October 6

Volleyball

Whitman College 1 - Linfield 3

Saturday, October 6

Mens Soccer

Whitman College 2 - 1

Sunday, April 16

Men's tennis

Whitman College 8 - Pacific University 1

Saturday, April 15

Men's tennis

Whitman College 9 - George Fox University 0

Saturday, April 15

Baseball

Whitman College 1 - Linfield 4

Saturday, April 15

Baseball

Whitman College 2 - Linfield 7

Saturday, April 15

Women's lacrosse

Whitman College 15 - Linfield 5

Friday, April 14

Baseball

Whitman College 3 - Linfield 12

Friday, April 14

Women's lacrosse

Whitman College 16 - University of Puget Sound 5

Sunday, April 9

Women's tennis

Whitman College 8 - Pacific Lutheran University 1