Tristan Gavin

April 18, 2013
Seattle is a sad sports city. No, it isn't hopelessly doomed to horrendous teams in every sport like Cleveland, but that is precisely what makes me sympathetic to Seattle sports fans. They are hopeful. Hopeful enough to expect an undersized rookie quarterback to take a good-not-great football team t...
Tags: 2001, 206, Adrian Beltre, Alex Rodriguez, Baseball, Boston, Chone Figgins, Edgar Martinez, Franklin Gutierrez, Giants, Ichiro, Jamie Moyer, Ken Griffey Junior, Macklemore, Mariners, Michael Saunders, New York, Red Sox, SAFECO, San Francisco, Seattle, Seattle SuperSonics, Sonics, World Series, Yankees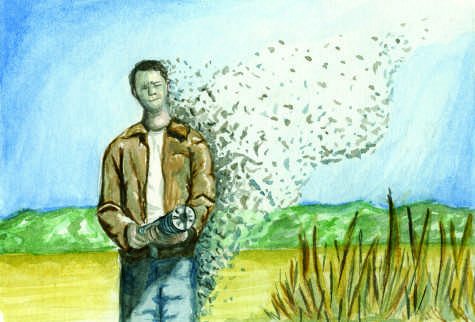 Nathan Fisher

October 4, 2012
Returning to two-dimensional viewing this week, I just couldn't resist seeing another bloody, violent movie set in the future. "Looper," a sci-fi action thriller, takes the time travel premise in "Terminator" and "Back to the Future" and spins a mind-bending thriller that hits a home run. "Looper" opens in the year 2044 with Joe (Joseph Gordon-Levitt), a looper,...
Tags: 2001, arnold, blood, bruce willis, california, critic, emily blunt, Film, Fisher, future, genre, HAL, identification, Issue 5, jeff daniels, joe, joseph gordon-levitt, kooper, looper, mob, moral, movie, Murder, Mystery, Nathan, phone book, Review, sarah connor, schwarzenegger, sci-fi, siri, space odyssey, telekinesis, terminator, thriller, time travel, twists, violent
Loading ...
Trinity University (Texas)

5

Feb 16 /