Men's Tennis Looks to Continue Rally in 2019 Season
The Whitman College men's tennis team finished last season (2017-2018) making it to the Elite 8 of the NCAA Men's Tennis Championships. They are looking to build from their Elite 8 run, working hard to make it as far as possible this season. With a tough schedule upon them, competing against Division I teams and the ITA National Indoor Championships ahead, they are eager to challenge some of their opponents and upset a team or two.
Preseason has been looking good as the Blues have a new conditioning coach, Lance Sappington, who has developed personalized conditioning and recovery routines for the players. They have clearly focused on improving specific aspects of their games and fitness, helping them prepare for their physically demanding schedule. The team's expectations are set high, holding each other accountable for the hard work they put in. Junior Ben Kirsh, who ended his fall season ranked 12th nationally, and senior Nishaant Limaye, are two leaders that have been guiding and gearing their team up for season.
"Losing nine seniors in a team of 20 while currently only having two seniors has been a big step for the junior class to take on leadership positions. It was not easy at the start but now things are looking much smoother and positive moving forward," Kirsh said.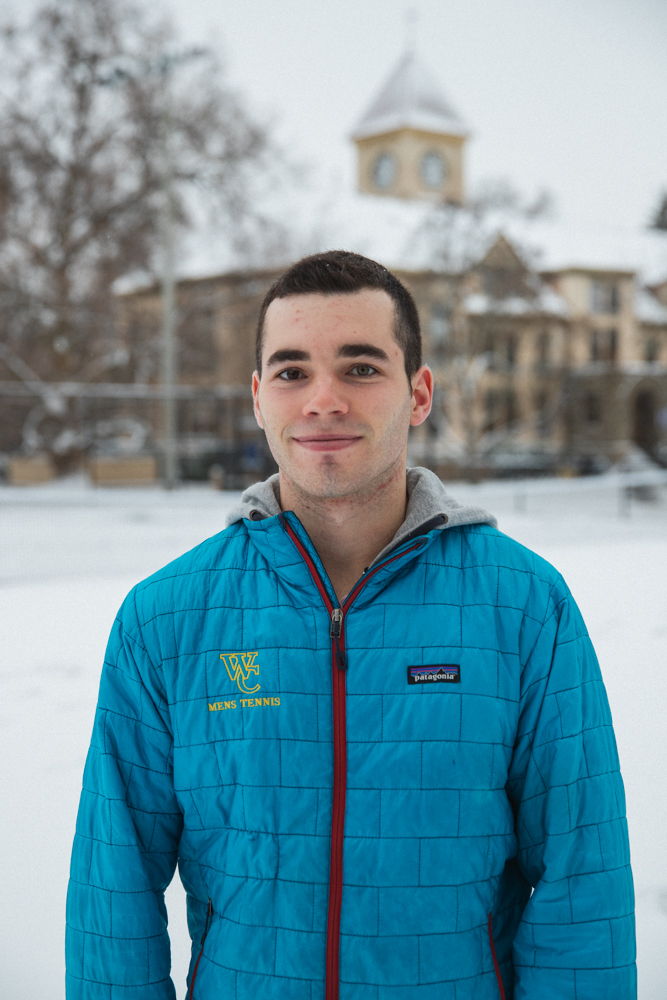 Losing a handful of seniors gives the Blues a motive to do well this season. With high expectations at stake, the team knows what is expected of them with all the hard work they have been putting in.
"We know that every time we take the court we are competing for a national championship. Building on our Elite 8 run from last year and making it to the Final 4 is definitely on everyone's mind," said Limaye.
Kirsh added, "Our goal this season as a team is to perform well at indoors (ITA) and show the seniors that we deserved to go as a thank you for helping us qualify. We also really want to make the Elite 8 again."
Being one of just two seniors, Limaye commented on how it has been exciting to transition into a leadership role this year and is looking forward to a great final season with the team.
"We've made a point about defining success in terms of effort and team culture, so if everyone on the team can say they gave 100 percent each practice and contributed to a positive team dynamic fueled by enduring relationships, then that would constitute a successful year."
The Blues will be in Lewiston, Idaho on Feb. 10 as they take on University of Idaho and Lewis-Clark State College.