Whitman Athletics Department welcomes new assistant coaches for soccer and basketball
The Whitman Athletics Department recently hired three assistant coaches to work during the spring 2021 sports season. Lily Gustafson and Mikayla Ferenz are acting as women's varsity basketball coaches, while women's varsity soccer welcomed Assistant Coach Georgia Cloepfil onto the field.
For Gustafson, a 2020 Whitman alumna, being back on the court has helped make up for lost time: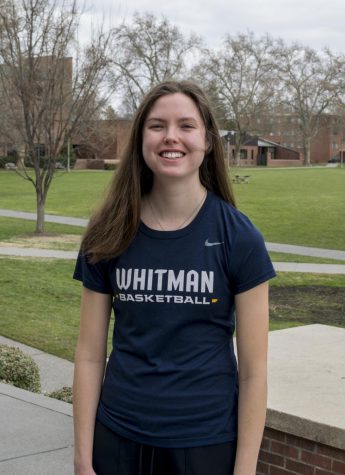 "I didn't know I wanted to get into coaching until I was offered the Whitman assistant job this summer, but now I can see myself being a head coach one day," Gustafson said. "My experience playing was awesome despite how it ended by our season being cut short due to COVID-19. That team was special, and it's a big reason why I felt drawn to come back this year."
The players are just as excited for Gustafson to be back on the sidelines. Junior Kaylie McCracken believes Gustafson's experience will be an asset to the team.
"Bringing Lily Gustafson back from last year's team has been really amazing," McCracken said. "She has a huge knowledge of our program since she played here for four years!"
The basketball team also welcomed a new face this year with the addition of Mikayla Ferenz.
"[Ferenz] is a super fun person to be around within our program. Both of her parents are part of the coaching staff as well!" McCracken said.
Coaching staff Ferenz and Gustafson both helped to contribute to the team's recent win against Whitworth on Saturday, Feb. 27.
Similarly to Gustafson, Assistant Soccer Coach Georgia Cloepfil has enjoyed the familiar community at Whitman. With prior experience on a Division III soccer team, Cloepfil understands the unique community of sports teams at small schools. One of her favorite parts of coaching thus far has been the opportunity to connect with the players.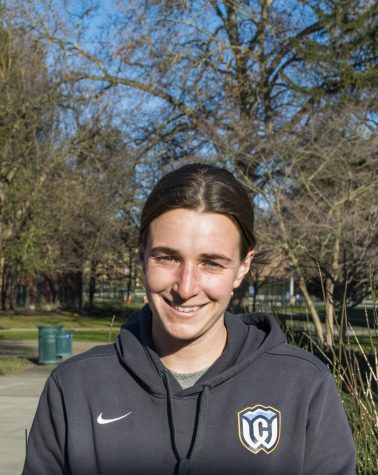 "I love the kinds of players an environment like this attracts: curious, compassionate and deeply invested," Cloepfil said.
COVID-19 regulations aside, the women's basketball and soccer teams are excited to compete. While it may be a season unlike anything these coaches have seen, they continue to persist. Adjusting to the new rules has been a challenge, but companionship and teamwork is what drew these women to coaching.
"This season is obviously unique because of the pandemic, but some things don't change. Once we're on the court and playing, it's still the same game," Gustafson said.
Game schedules for Whitman's varsity sports are available on the Whitman Athletics website.