Non-coach SSRA courses recommended for elimination in the FSR
On Tuesday, Feb. 2, President Kathy Murray released the Financial Sustainability Review (FSR) showing Whitman's plan to reduce overall spending by approximately $3.5 million for the 2022 fiscal year. One of the programs affected by this preliminary plan is Sports Studies, Recreation and Athletics (SSRA).
The FSR includes the potential elimination of SSRA activity classes taught by non-coaches. The draft highlighted the advantages and disadvantages of this action with one of the reasons in favor of the removal of these courses being that some SSRA classes are taught by adjunct instructors which require additional college funds.
Some of the courses identified as having the potential for elimination include yoga, conditioning and pilates. Sophomore Shee Htoo is worried that the removal of these courses could be a bigger loss for the college than the administration realizes.
"SSRA classes provided a median for me to enjoy some physical activities, not having to think about school work, and simply just enjoy taking care of my body. I honestly love these SSRA classes," Htoo said.
The report acknowledges that these courses are high in demand and they facilitate student's physical and mental health, however, it reasons that students can access these activities via online resources.
The FSR has sparked a lot of discussion among the Whitman community. Sophomore Jeff Mutethia is another student who believes the removal of some SSRAs will do more harm than good for the college.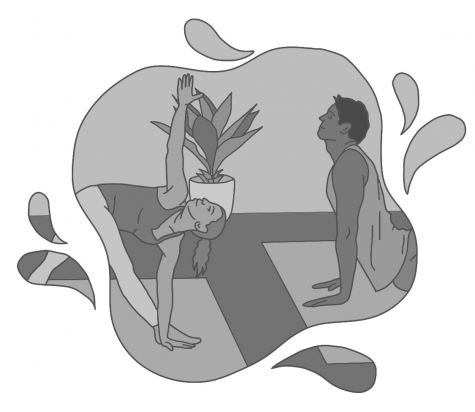 "I loved the energy that people had in SSRA classes. Especially coming out of rigorous STEM classes," Mutethia said. "I often found it difficult to keep my energy up and SSRAs provided a nice relief between that."
Senior Ori Alon describes his SSRA course as one of the best experiences he has had at Whitman and believes that taking courses like yoga, conditioning and pilates online are never the same as taking them in person.
"I was able to get my mind off homework assignments or other issues and just enjoy the company of some newly formed friendships while doing a sport I truly love," Alon said.
Kathy Murray and the FSR working groups took feedback on the FSR from the Whitman community until Monday, Feb. 15. They will now review the report and the final decisions will be made by the Board of Trustees.